The right doors can make all the difference in your home. If you're looking for quality windows and doors, contact us today. We offer a wide range of products that will help your home look its best!
We're your go to windows and doors installation company
Are your current windows & doors worn out and outdated? Do you want to replace your windows & doors by replacing the new ones? Golden Heights Remodeling provides a windows & doors installation service for homeowners to improve their home's insulation and decrease electric bills. We can help install new windows & doors that provide you with several benefits.
Golden Heights Remodeling provides a high-quality installation service for homeowners who want new windows. The benefits of installing these are twofold: they will improve your home's insulation and electric bills, as well as make you more comfortable inside!
You're in the right place if you want to replace a door or install new ones. Our team of experts can help with everything from installation, materials selection and design all the way through warranty services so there will never be any problems after installing our product! We have a wide selection of replacement doors that are perfect for any home. If you're interested in getting new construction, our experts will make sure it's done right and on time!
save more on energy-efficient windows & doors
Install energy-efficient windows and doors to save money on your bills! Your first choice should be an efficient home. In this way, you will have more comfort in winter as well as during hot summer days because it helps keep the temperature inside or outside of homes stable at all times with less use from air conditioning systems needed when compared against non-energy saving models available today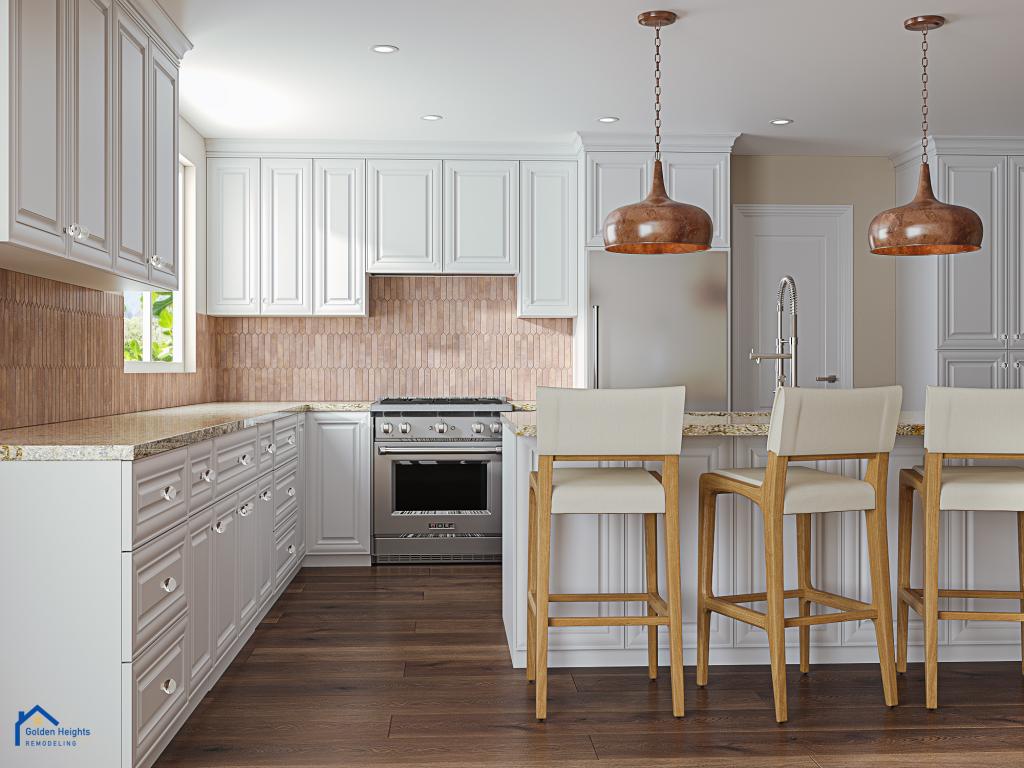 Turn your outdated kitchen into a dream kitchen with our remodeling services. Golden Heights Remodeling specializes in complete kitchen and bathroom remodels.
GO Heating, Air & Plumbing Plano provides clients with professional AC repair services that are quick and affordable. Contact us now @ (972) 842-1914 for ...
Golden Heights Remodeling INC specializes in bathroom remodeling for both residential and commercial properties, including custom tiling and shower installs.
We can help with installing new windows and doors
We'll help you get the job done. Contact us today for a free quote or consultation about your next project!