The Best Kitchen Remodeling & Renovation Experts In Benicia, CA
Snapdragon Pl Benicia, CA, US, 94510
Description
Golden Heights Remodeling, Inc has completed a project for a client that needed their kitchen remodeled. The client wanted to update the look of their kitchen so they decided to go with Golden Heights Remodeling, Inc to complete the project. We at Golden Heights Remodeling, Inc were able to help them design a beautiful new kitchen that met their needs and desires.
We also helped the client choose suitable materials for the project. We ensured the will stayed within their budget while still getting them exactly what they wanted.
We were able to complete this project easily because we have been in business for many years now. This means that we have plenty of experience when it comes to remodeling projects like this one. Golden Heights Remodeling, Inc knows what works well and what doesn't work as well when it comes to remodeling kitchens or any other part of your home or office building.
Kitchen remodeling is a great way to add value to your home. A kitchen remodel can be expensive and time-consuming, but it's also an excellent way to improve your quality of life.
The most common type of kitchen renovations include
Remodeling the layout and functionality 
Kitchen remodels typically focus on adding a pantry or cabinet space, updating your appliances, and making improvements to the flow of traffic in your space. Remodeling is not just about improving the appearance of your kitchen — it is also about improving its function. Your kitchen should be a place where you can cook and entertain comfortably. Kitchen remodeling projects are often started because of space constraints or a need for additional storage areas. For example, if you have run out of counter space and have nowhere to put groceries, this could be a sign that it's time to expand your kitchen.
Replacing countertops 
Boring slab counters are a thing of the past. Today's kitchens feature sleek, modern surfaces that can be made from materials like granite, quartz, and concrete.
Granite Countertops - are one of the most popular choices for kitchen countertops. It's fairly easy to care for and can be cut into any shape or size. Granite comes in a variety of colors and patterns, so you can customize your space with ease. It's also durable and heat-resistant up to 464°F (240°C), so it's ideal for cooking with hot pots and pans.
Quartz Countertops - are another popular option for adding elegance and style to your kitchen space. Quartz is extremely durable and heat-resistant up to 572°F (300°C). It's also easy to clean — just use soap and water! Quartz comes in various colors and patterns as well, so it can match any decorating scheme from contemporary to traditional.
Concrete Countertops - are becoming more popular as a material for kitchen countertops because it has many benefits over other materials such as granite or quartz. Concrete is durable, heat resistant, and easy to clean — just use soap and water! Concrete countertops are also very affordable compared to other materials. They're a good choice if you're looking for a long-lasting material that won't break the bank.
Upgrading cabinetry 
You may want to replace outdated cabinets or update them with new hardware and finishes such as stainless steel or pewter. You can also add a backsplash or change the color of the walls in your kitchen. It's important to consider whether you want your cabinetry to be a focal point of the room or if you want it to blend into the rest of the space. If you're thinking about replacing cabinets, it's important to note that there are several different types available for purchase including - Solid wood - Engineered wood (also known as MDF)
Adding new lighting fixtures 
The right lighting can make a huge difference in any room, especially a kitchen where you spend a lot of time preparing meals and entertaining guests at night. If you're thinking about updating your kitchen's lighting, there are a number of different options to choose from including:
Recessed Lighting

- this can be placed in the ceiling above your workspace or on the walls

Track Lighting

- this is great for highlighting specific areas such as an island or bar area

Pendant Lights

- these add extra illumination to a room by hanging from the ceiling
Installing new countertops
One of the most noticeable changes you can make in your kitchen is swapping out your old countertops for something new. 
Why choose Golden Heights Remodeling Inc?
At Golden Heights Remodeling, we believe that your home should be a place where you can relax and recharge. A place where you can bring people together to share memories and build new ones.
We know that no matter how old your house is, it can still be the best home for your family. And we're here to help you make it happen! Our team is committed to providing quality work at a fair price, so get in touch today to schedule an appointment!
Gallery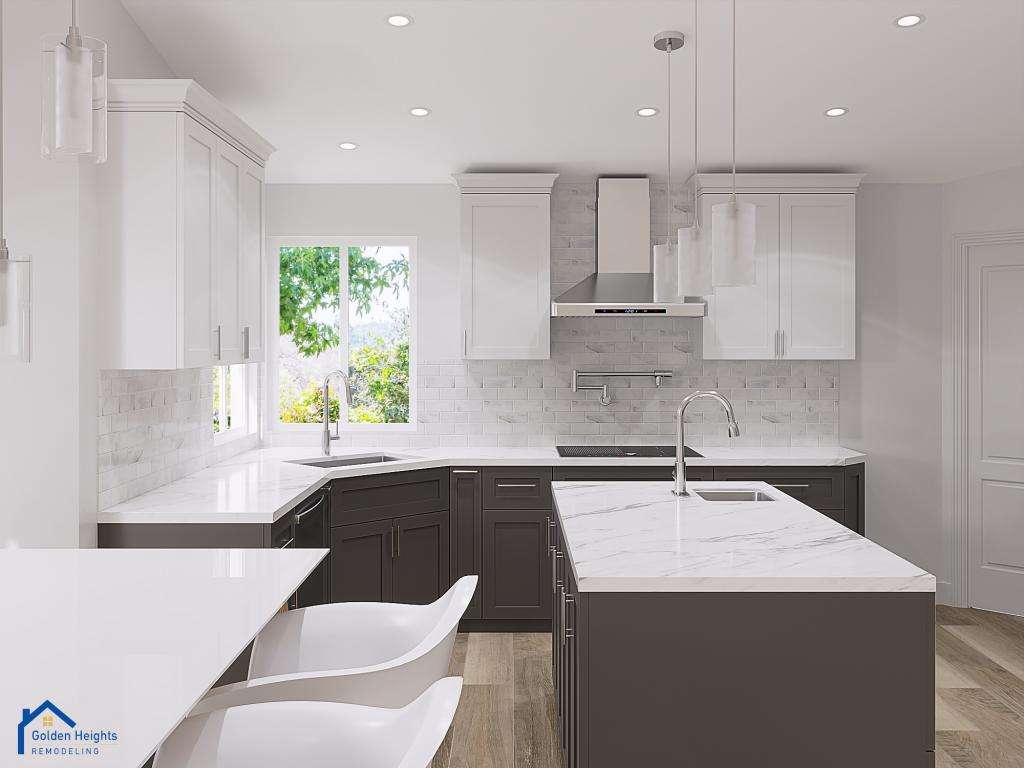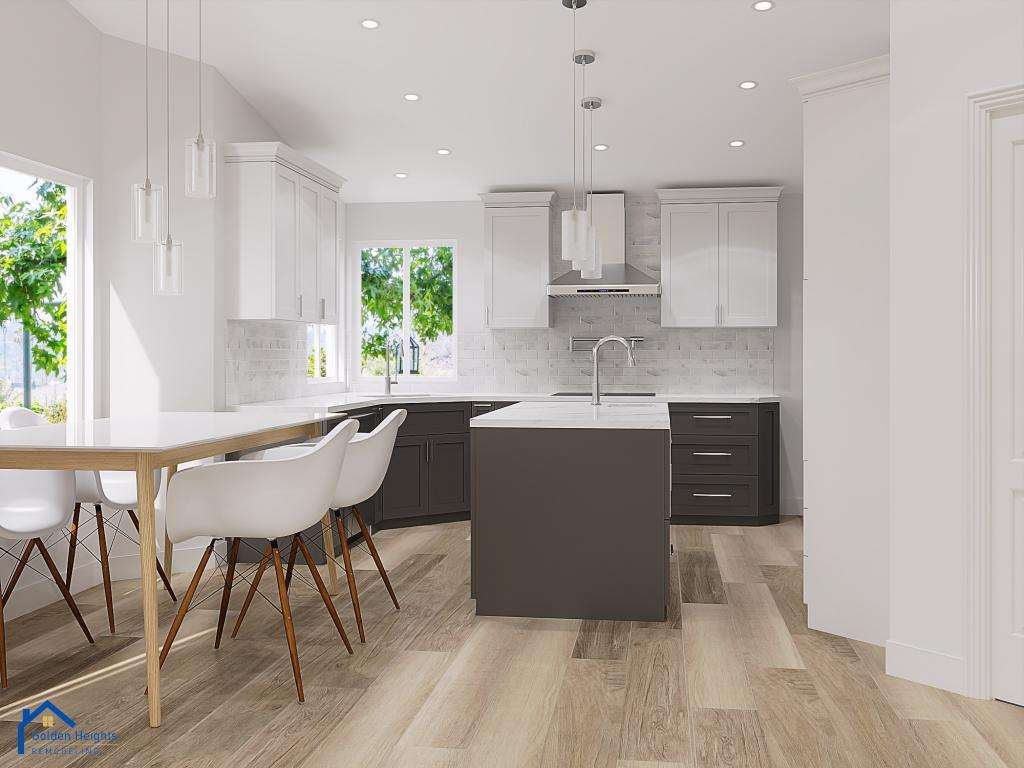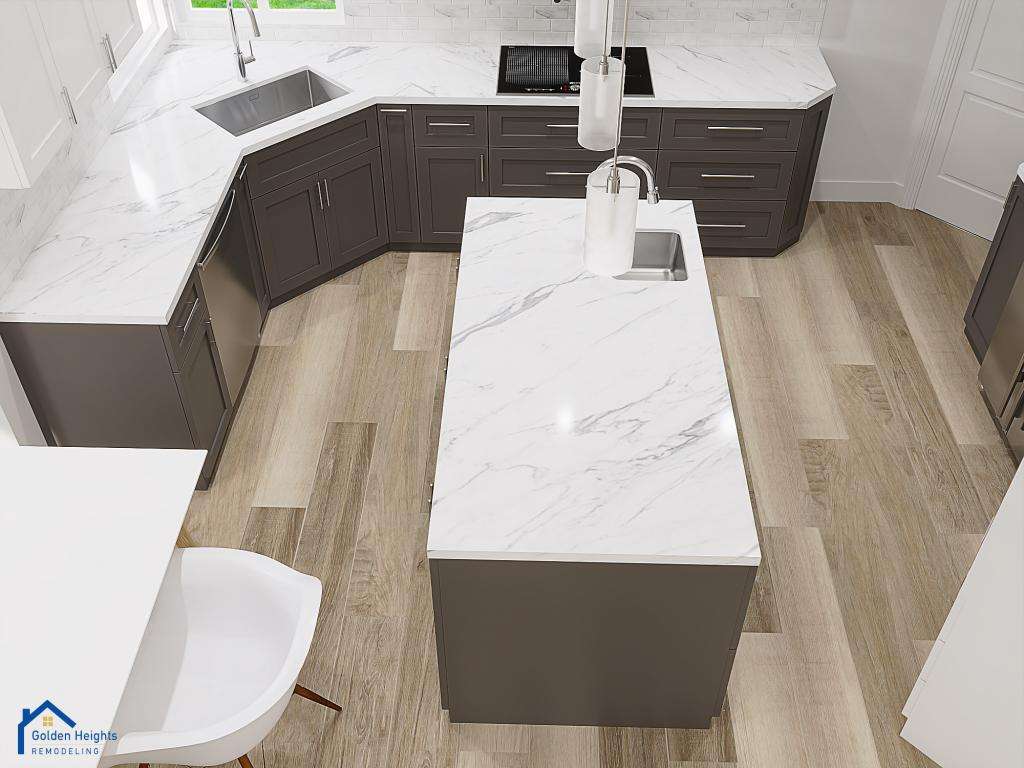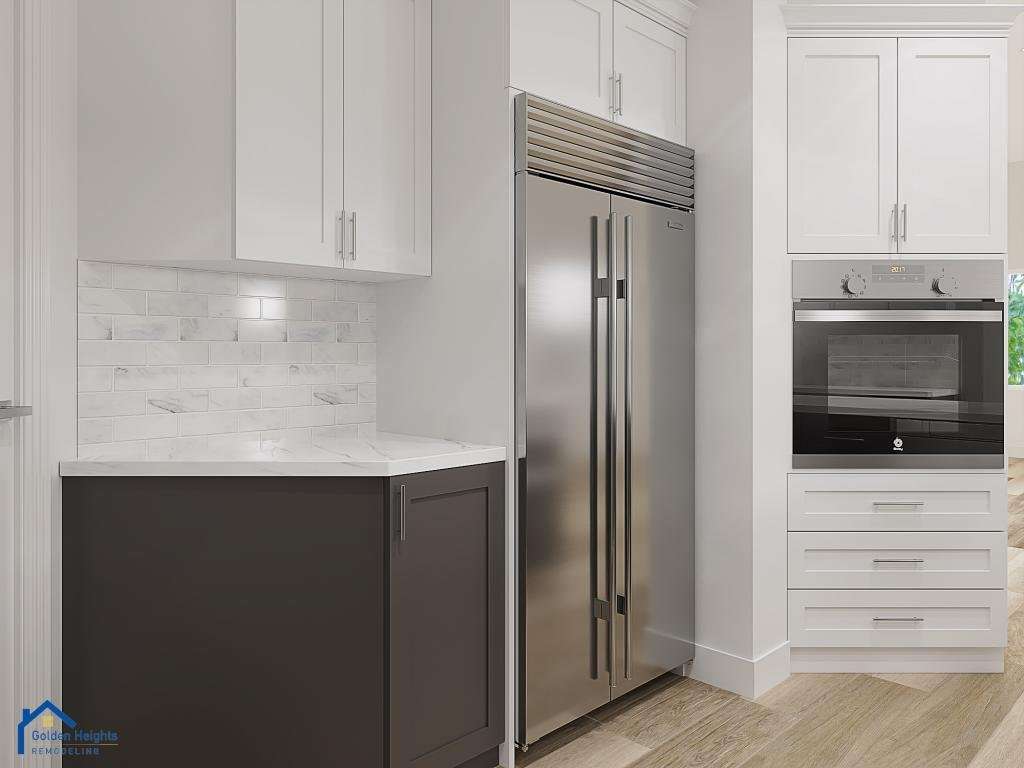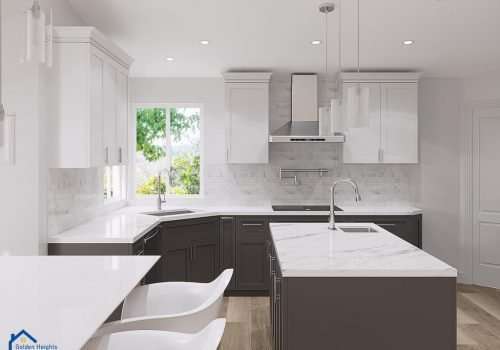 Comments
About Us
Get The Kitchen of  Your Dream With Us!
Recent Projects
Snapdragon Pl Benicia, CA, US, 94510