Watch Our Clients Tell Their Stories About Transforming Their House With Golden Heights Remodeling
We Can Speak a Lot About Ourselves, But We Know it's Best to Hear From Our Clients. Scroll Down to See What They Had to Say After Working With Us.
Read The Latest Reviews From Google

Michael Adams
We did two projects with Golden Heights Remodeling INC, with were the remodeling our bathrooms and kitchen. The entire experience, including the project manager, There staff was amazing. Besides the product being high quality, I liked the fact that the fees are only due once each major part the project is finished and you like the end result, otherwise they improve as many times as needed. I recommend Golden Heights Remodeling INC over others for Kitchen Remodeling Concord and Home Remodeling, as there was no bad experience.

Lin Zohar
I am in love with my new shower! David went beyond my expectations and I am now considering doing more work around the house. He was helpful and always communicated with me on every aspect. I was lost on what I wanted to do with my shower and he had such great taste. I really recommend!
Hassan Sells
I hired Golden Heights Remodeling INC to do a complete remodel of my master bathroom. Project Manager was great. Everything went so well, from start to finish. I have heard a lot about there Bathroom Remodeling services. The job was even completed slightly ahead of schedule. They helped me choose materials at the showrooms, and the manager stayed on top of the project every day. The end result is absolutely beautiful. I could not be happier and I would recommend Golden Heights Remodeling INC to everyone!

Steven William
If you looking for bathroom remodel, and you want to have a reliable company, fair price and the best customer service, you should contact to Golden Heights Remodeling INC. I deal with David , and he was amazing. Work was permitted, we have easily passed all inspections, and the crew was fantastic.
J Huang
Nevo came by to my house, spent hours explaining the job very thoroughly and the next day gave me a detailed and thorough estimate. Very nice and went above and beyond in helping me understand what was going on. I wasn't entirely sure yet what I wanted to have done, and I'm pretty new to renovation ideas, he gave me great advice about what I should look for and things I should consider. I highly recommend this company.
They did an excellent job at communicating and doing what I had asked and what I wanted to achieve.
After meeting Neriya and David from Golden Heights, we decided that they are the firm for us. And now we have our dream kitchen.
When people come into the house since we re-opened it, they are really blown away by how beautiful it is, and I think it's a real testament to the work and the craftmanship that Golden Heights delivered.
—  Martel & Kate (Napa Valley)
Everything was exactly what we envisioned. We are grateful we went with Golden Heights.
—  Jullian & Genevieve (Walnut Creek, CA)
I was struck by your kindness and your professionalism. We had not experienced anything like that.
—  Tiya (San Refael, California)
Because of their work ethics, cleanliness, staying on schedule, and David's communication.
—  Chris (Danville, California)
Anybody who's looking to get a job done, I give you my word that I highly recommend Golden Heights.
—  Ify Omokaro (Hercules, California)
Last Sunday, I had four neighbours knock on the door and say, "We heard about your kitchen".
—  Ione Maddox (Clayton, Califonia)
Golden Heights deal with the city and the permits, so we don't have to worry about that.
I think you'll be happy with the quality of the work, and the fact that they listen to you and respond.
For my wife and me, it was very important to have a contractor that stuck to the plan, showed up when we expected, and finish on time.
I'm extremely happy that we chose Golden Heights Remodeling to renovate our kitchen.
David and his team were able to work on a schedule that made sense and a budget that would be in our favor.
—  Nim Pengspa (Concord, CA)
We interviewed several contractors; Golden Heights was the most responsive of the contractors that came in.
They are very hard-working, nice people, and trustworthy. They definitely had my trust.
Talk With One Of Our Remodeling Experts
What Can We Help You With?
See More Information and Examples of Our Previous Project – Click Each Image to Choose The Service You Are Looking For: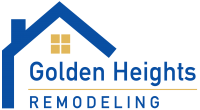 Work With a Contractor You Can Trust
When You Choose Golden Heights Remodeling You Choose Professionalism, Reliability & Trustworthiness
We are here to listen, understand, and work with you to get you the best result for your kitchen remodeling project.