Simple Aesthetic Bathroom Remodeling Service In Novato, CA
Stasia Dr Novato, CA, US, 94947
Description
Golden Heights Remodeling INC recently completed a bathroom remodel in Novato, CA. The homeowner was looking for a way to make their bathroom more functional, as well as add some style. The design team at Golden Heights Remodeling INC worked with the client to come up with an ideal layout and design that would accomplish both of these goals.
Bathroom remodeling is a great way to update your home and make it look more modern, but it can be an expensive and time-consuming process. If you're looking for a quick and affordable bathroom remodeler, Golden Heights Remodeling INC is the right choice for you. Our team of professionals has been providing quality workmanship and honest service for years. We can handle any size job, from small renovations to full-scale renovations. 
We have years of experience working with all kinds of materials and styles so we can give you exactly what you want in your new bathroom. The first step is to decide what kind of bathroom you want. You can choose from modern or traditional, large or small, simple or lavish. You should also consider how much time and money you want to invest in your project.
Simple and Aesthetic Bathroom Design Ideas
If you're stuck on how to decorate your bathroom, there are so many options to consider. With a little inspiration from these examples, you'll be able to create the perfect space for relaxing or getting ready in the morning.
Pale Blue Bathroom
A pale blue bathroom is a simple but elegant and stylish choice. Pale blue has been used as the main color and white as the secondary color in this bathroom design. The wood accents are also used to add warmth and comfort to this room.
White tile flooring and black sinks are used for both bathrooms, although for variety, you can use different sinks for each one or have the same style of the sink but in different materials. A white tub is also recommended because of its cleanliness and easy maintenance.
White and Pastel Bathroom
A White and pastel bathroom is a good choice for small bathrooms. The white tiles can help to make the small bathroom look bigger. You can use pastel colors for wall paint and accessories to match your bathroom theme.
Black and White Bathroom
You can also try a black and white bathroom. Black and white is a very popular theme for bathrooms because it's simple, minimalistic, and elegant. Black and white tile work perfectly together to create a clean look that works well in any space. If you want to go for the classic look of black-and-white tiles, you should consider using marble tiles for walls or shower floors; natural stone always looks great in bathrooms.
Modern Bathroom
The key to a modern bathroom design is simplicity. The room should be clean and minimal, with lots of open space so that it is not cluttered with unnecessary items. Glass and mirrors are used to reflect light and give the illusion of more space in the small room. White or light colors are used on walls and floors, while dark wood is often found in cabinetry or furniture pieces.
Wooden Bathroom
Wooden bathroom cabinets, vanity, and furniture are a great way to inject rustic charm into any room. This can be achieved by choosing wooden finishes that complement the existing decor of your home, or if you have a preference for more neutral tones then opt for white-washed pieces with simple shapes and clean lines.
Wooden bathroom tile is another option if you want to add a natural element to your bathroom design scheme. It's not just about making your space look pretty though - many people choose this type of flooring because it's eco-friendly and has been proven to improve air quality in damp areas like bathrooms where mold can sometimes develop on walls or ceilings. The tiles will also last longer than ceramic ones.
Stone Bathroom
If you're looking for a bathroom that is both modern and traditional, stone is the perfect material to use. Stone is naturally beautiful, but it can also be customized to achieve any look you want. Stone can be used as a flooring material or wall cladding to create a contemporary look in your bathroom. It can also be used on countertops and sinks for a more traditional feel without sacrificing convenience.
Stone isn't just easy on the eyes, it's also easy to clean! The smooth surface of the stone makes it stain-resistant, making it easier than ever before for you to keep your bathroom looking its best at all times. Additionally, because of its durability and versatility, stone doesn't require much maintenance aside from wiping down the countertops with soap and water every once in a while.
Are you looking for a Bathroom Remodeling Service?
If you're looking for reliable and professional remodeling services, you can't go wrong with Golden Heights Remodeling INC. We've been serving homeowners and businesses in Concord, CA for years. Our experienced team knows how to get the job done right. We're always up for a challenge, so no project is too big or too small for us.
We also offer kitchen remodeling, home remodeling, garage renovation, landscape designs, and more. Contact us now for all your remodeling and renovation needs!
Gallery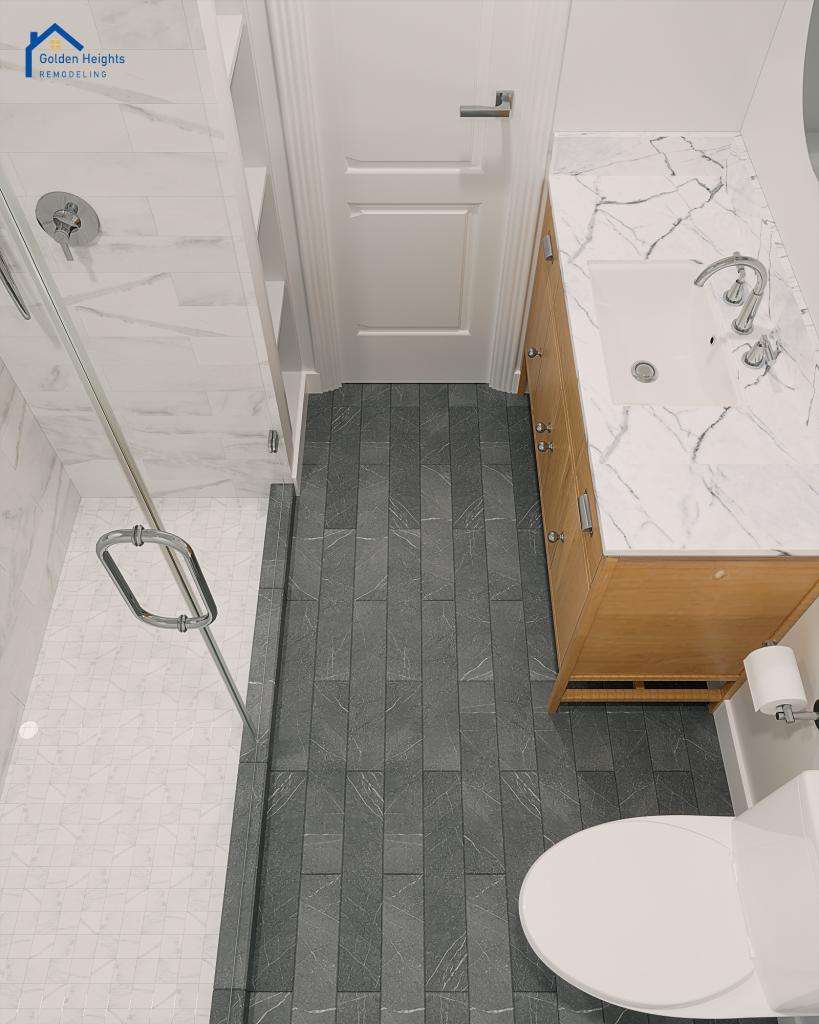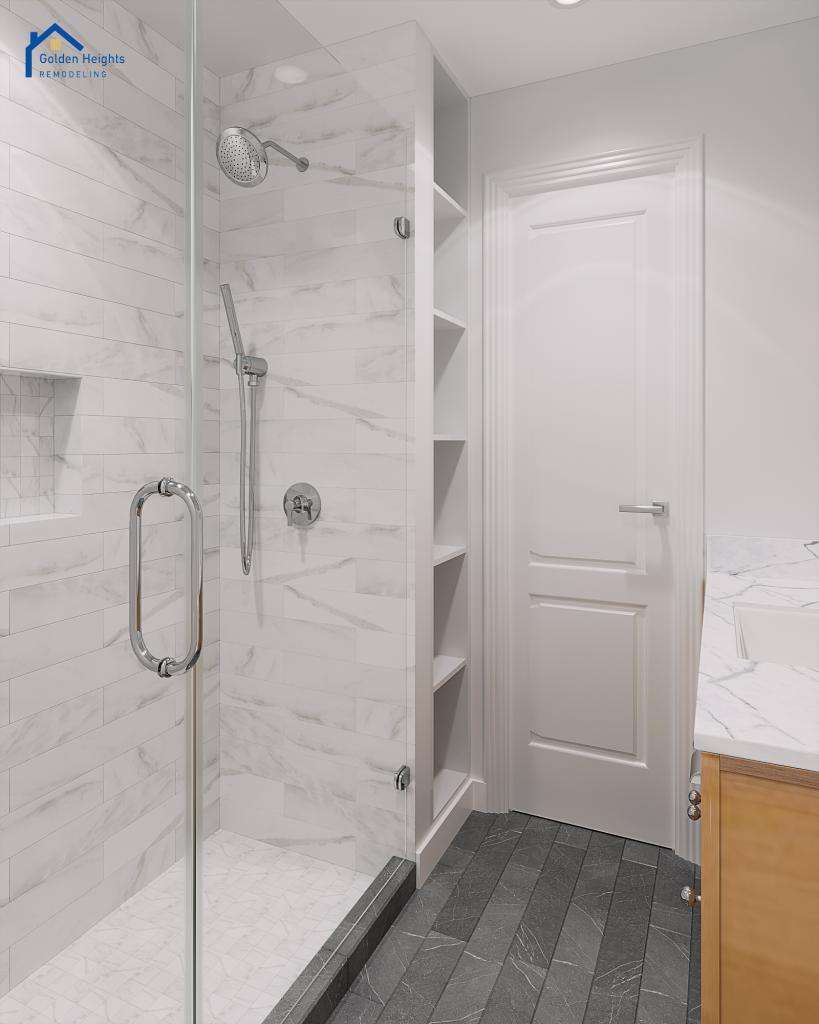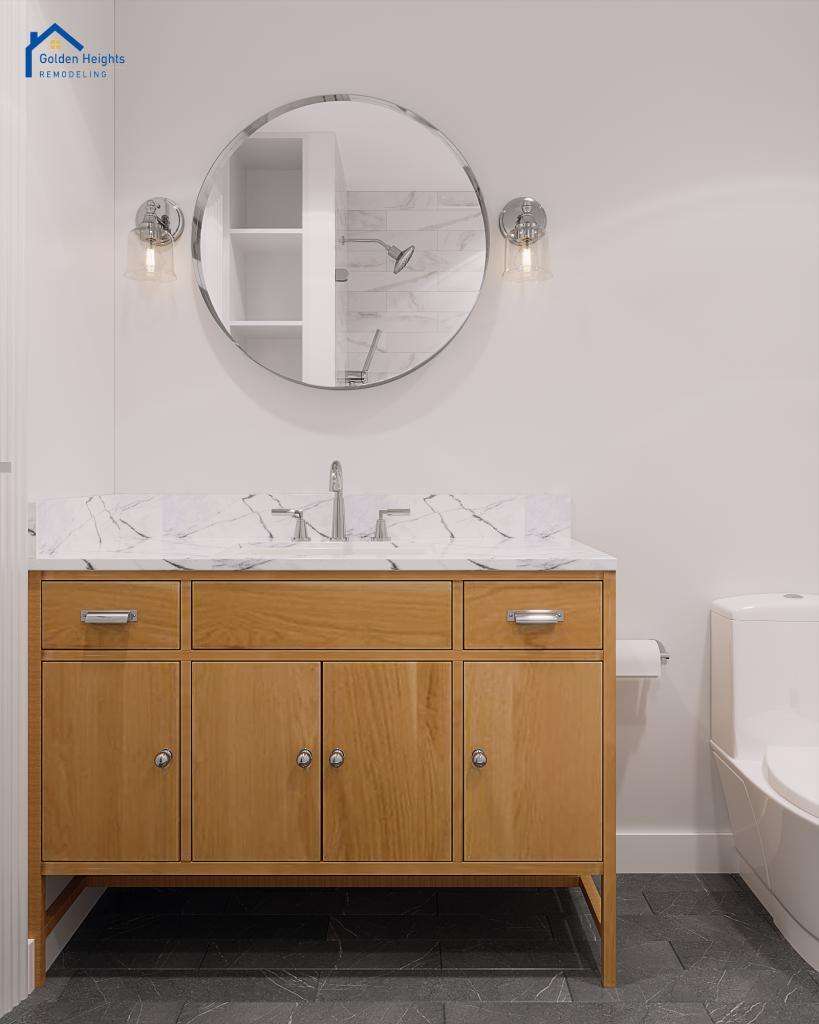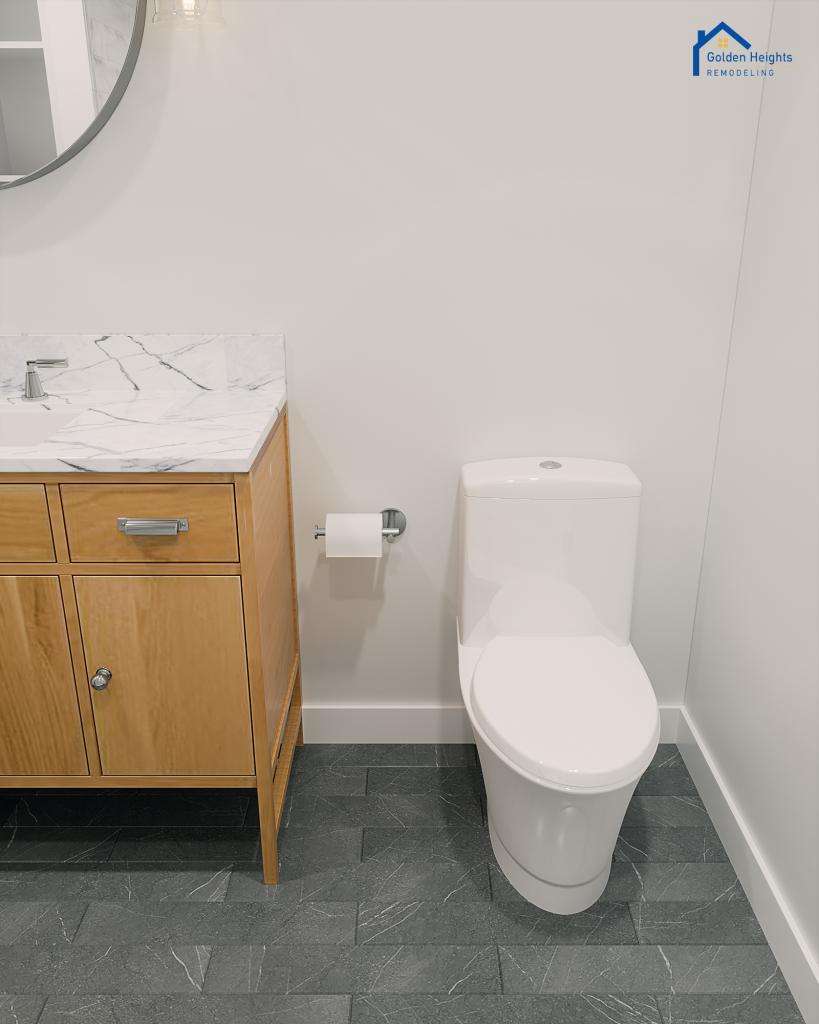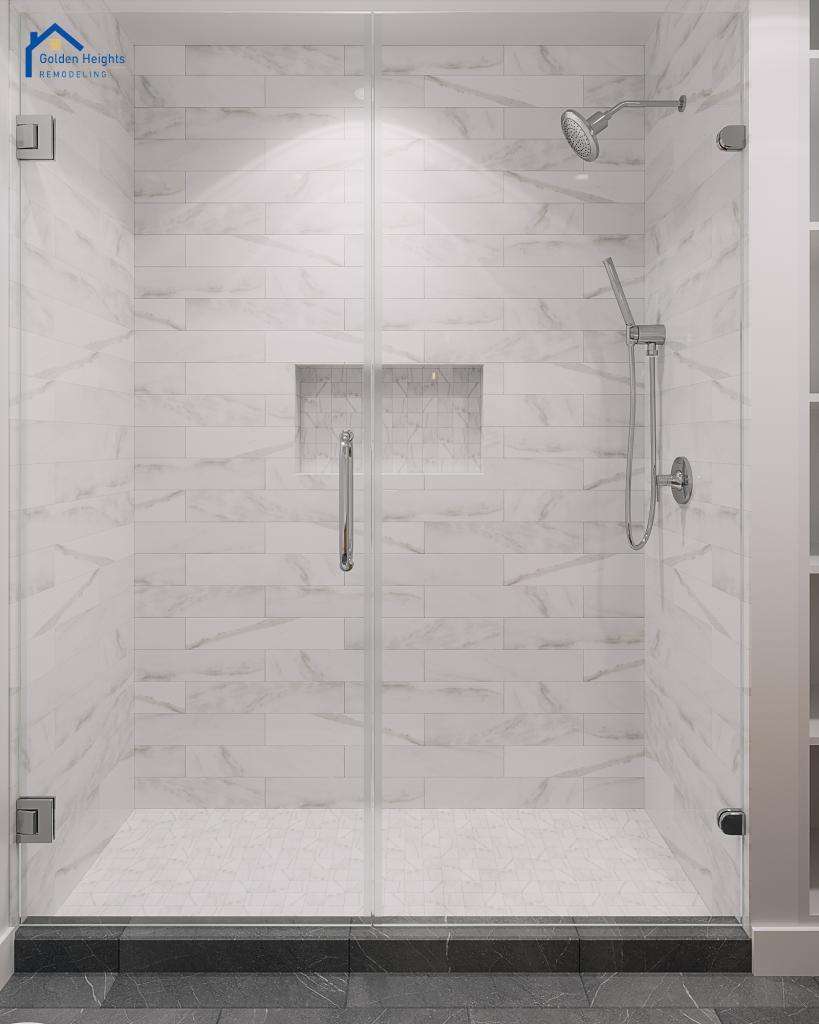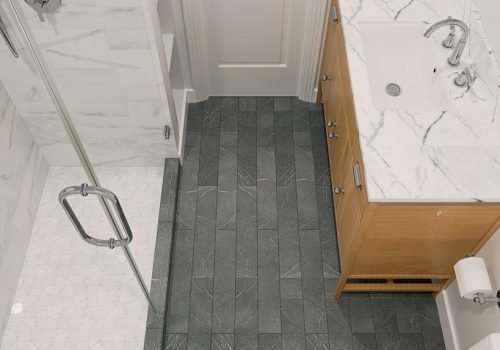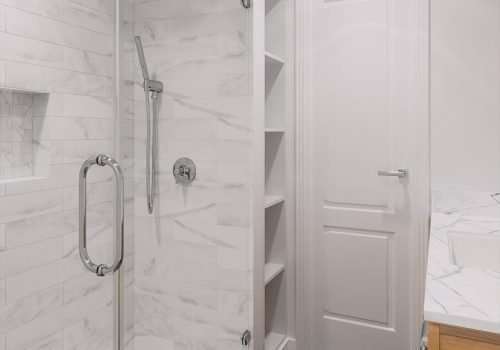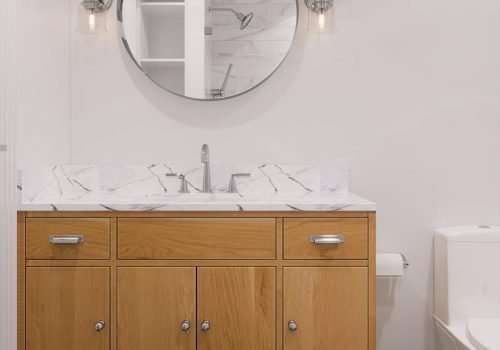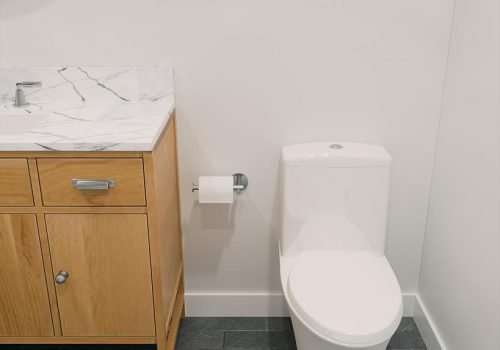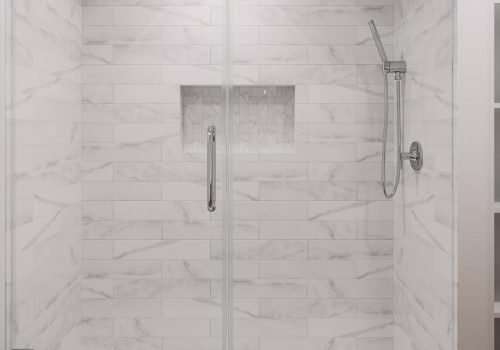 Comments
About Us
Get The Kitchen of  Your Dream With Us!
Recent Projects