Golden Height Remodeling Provides the Highest Standard in Kitchens and Bathrooms Remodeling.
A Remodel That's Right for You
We care about your project so much that we'll be there from beginning to end. Our team will always provide clear communication and satisfaction with every step of the process, on budget or without! Golden Height Remodeling is an experience you can count on. From the quality of our work to always being "on-time," we make sure that your remodel meets all expectations and then some!
We offer the most comprehensive warranties and contracts in town!
The end product is something you'll have for years to come, so it pays off in the long run when we work together. We take every issue seriously and make sure there aren't any hidden details that could arise later on downrange; this protects both yourself as well any possible future beneficiaries from unforeseen circumstances should anything go wrong during our time working with one another. You can rest easy knowing that your purchase is backed by quality and service warranties.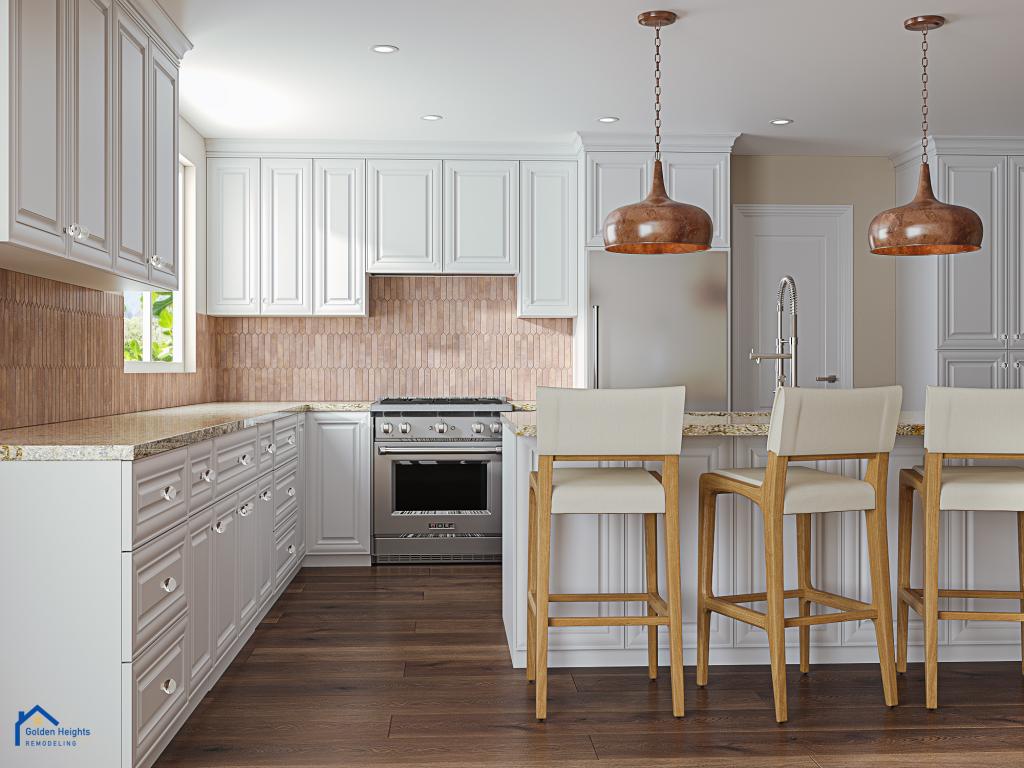 Turn your outdated kitchen into a dream kitchen with our remodeling services. Golden Heights Remodeling specializes in complete kitchen and bathroom remodels.
Schedule free consultation
Contact us to get a fast, professional & free consultation. submit the form or call us at
(800) 521-0950
.