Full-Service Remodeling & Renovation Experts, With Years of Experience & Hundreds of Satisfied Customers
We'll be happy to work with you and make your home what you want it to be. Read on to learn more about us, see examples of our previous works, and read what our clients say about us.
Work With The Best Contractor in Town
Golden Heights Remodeling INC is a top-rated licensed & full-service remodeling company in the Bay Area. We have years of experience and hundreds of satisfied clients, and we are committed to working with you from start to finish to make your dream a reality.
We've been serving homeowners and businesses in the area for years, and our experienced team knows how to get the job done right. We're always up for a challenge, so no project is too big or too small for us.
We Offer The Most Comprehensive Warranties And Contracts In Town!
You can rest assured knowing your purchase is backed by quality and service warranties. Your house is where you'll live for years to come, so we understand how important it is to guarantee the quality of the result. We take every issue seriously and ensure there aren't any hidden details that could arise later. These warranties protect you and any possible beneficiaries from unforeseen circumstances.
Sit Back & Relax. We'll Do All the Project Management
A dedicated project manager will be at your service from the first on-site meeting, throughout the work process, and until the work is complete. You tell us how you envision your kitchen, and we'll make sure you have it. From getting the necessary permits and the best materials to doing a superb job.
State-of-the-Art Craftsmanship - End to End
The quality craftsmanship in our projects makes us stand out from other companies. Our attention to detail ensures that your space will be tailored specifically for you, making it more personalized than ever. With over two decades of experience with homeowners looking to update their homes or create an entirely new living space, we can ensure any project goes smoothly without sacrificing your taste!
We Got You Covered: Full-Service Remodeling & Renovation
We can flawlessly execute an existing design you've already chosen or work with you from the start to plan and design the outcome you envision. We offer a wide range of top-quality services for your home: from simple home improvements to full-scale structural changes. As experts in the field, we provide you with all the necessary solutions – including managing timelines and organizing tradespeople so that construction goes smoothly on site!
See Some Of Our Previous Projects
Get inspired & see the results from some of our past projects.
Jullian & Genevieve (Walnut Creek, CA)
Schedule a Free On-Site Consultation And Get a Quote For Your Project
Contact us to get a fast, professional & free consultation. submit the form or call us at
(800) 521-0950
.
Why Work With Golden Heights Remodeling?
Besides doing a fantastic job on every project we take, we pride ourselves on giving our clients the best service!
When you work with Golden Heights, you can count on us for:
Full Home Remodeling & Renovation
See Some of Our Previous Works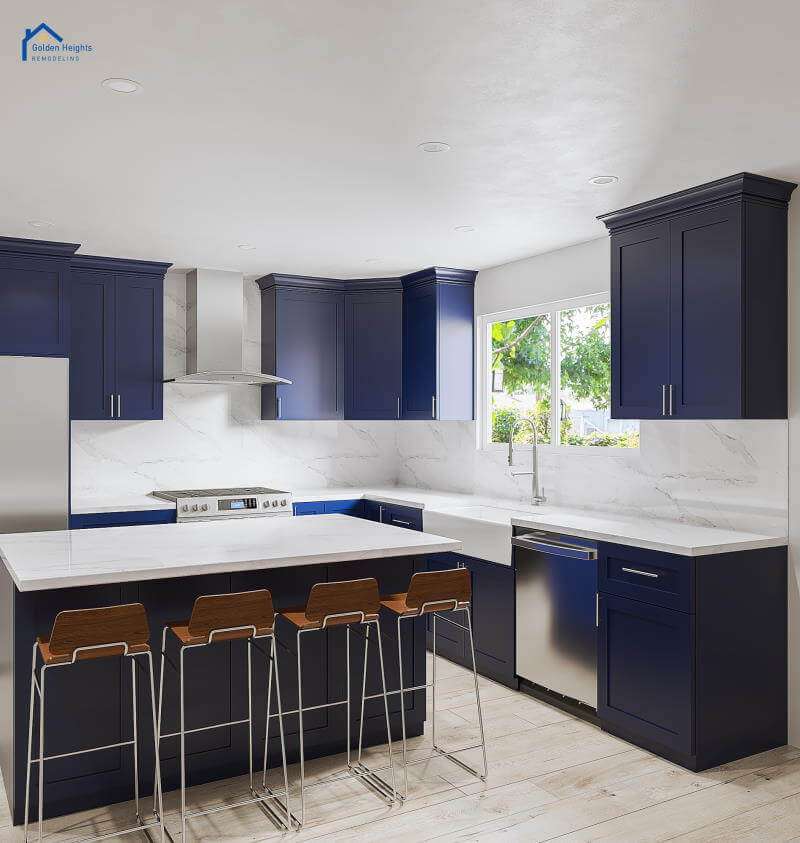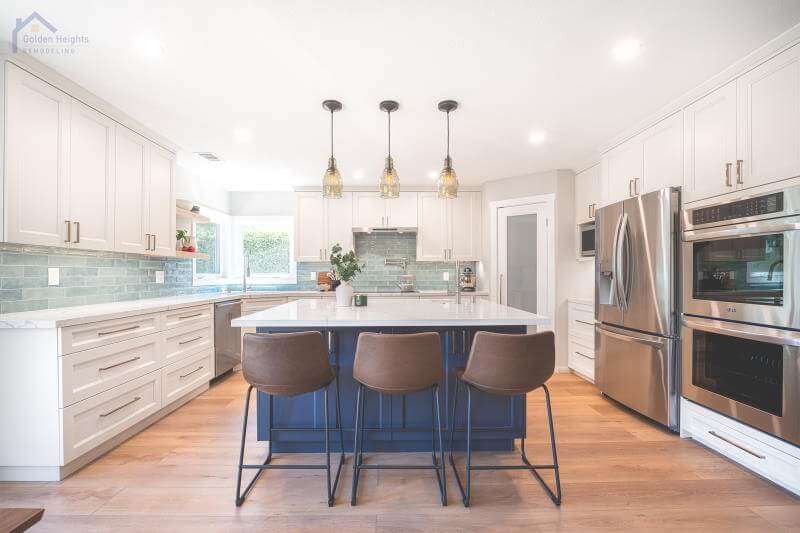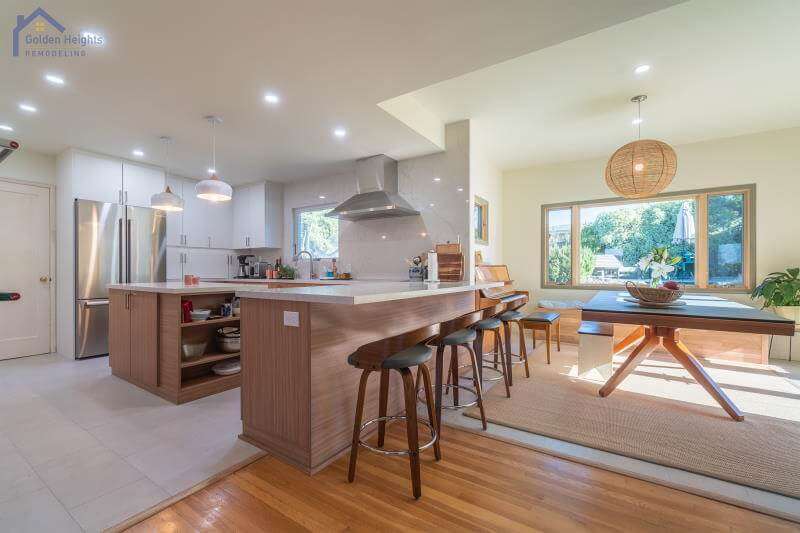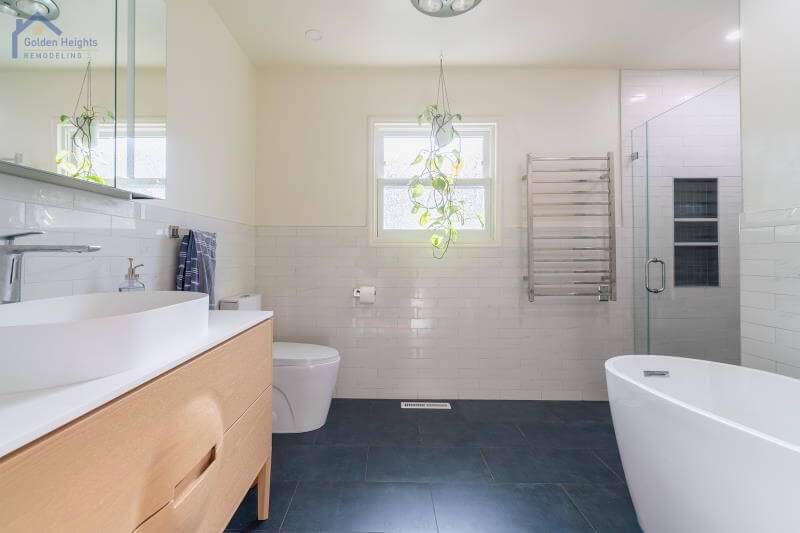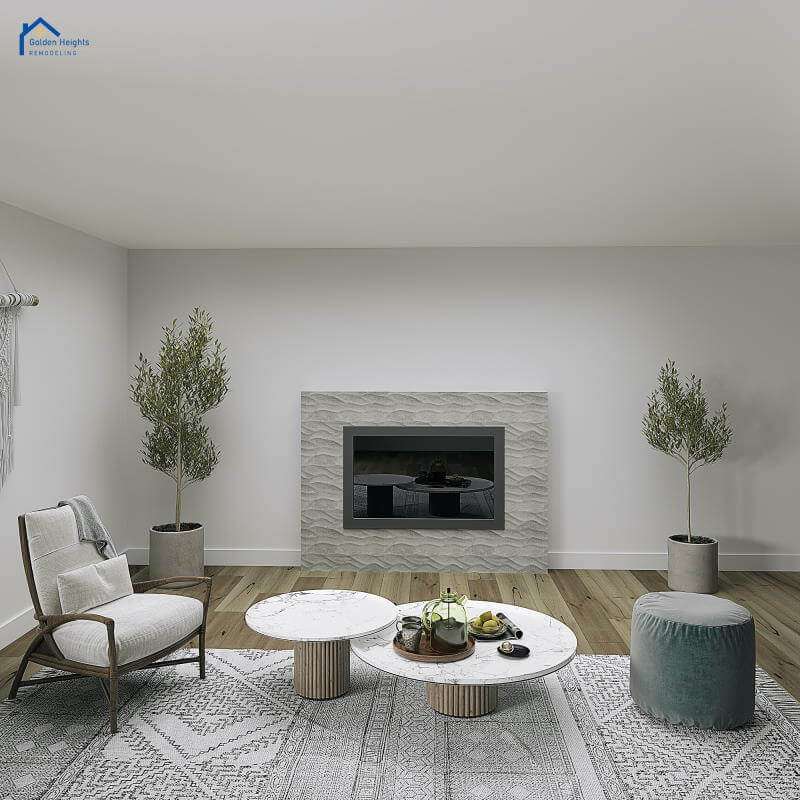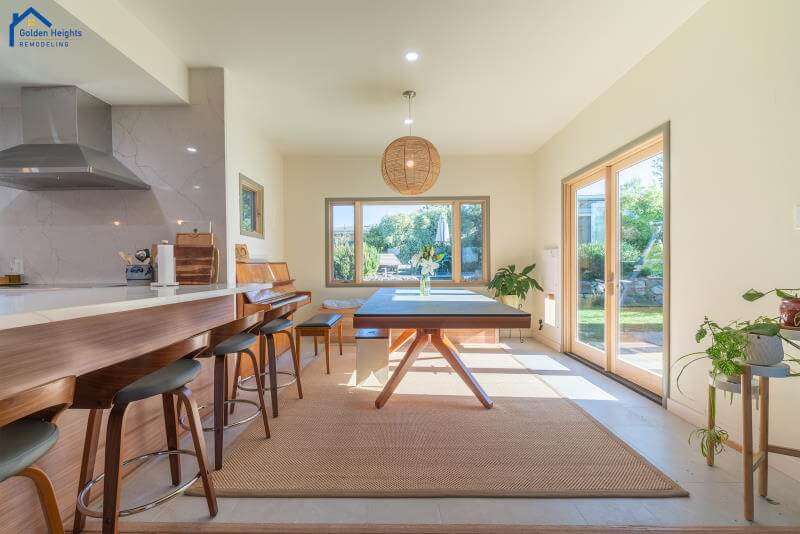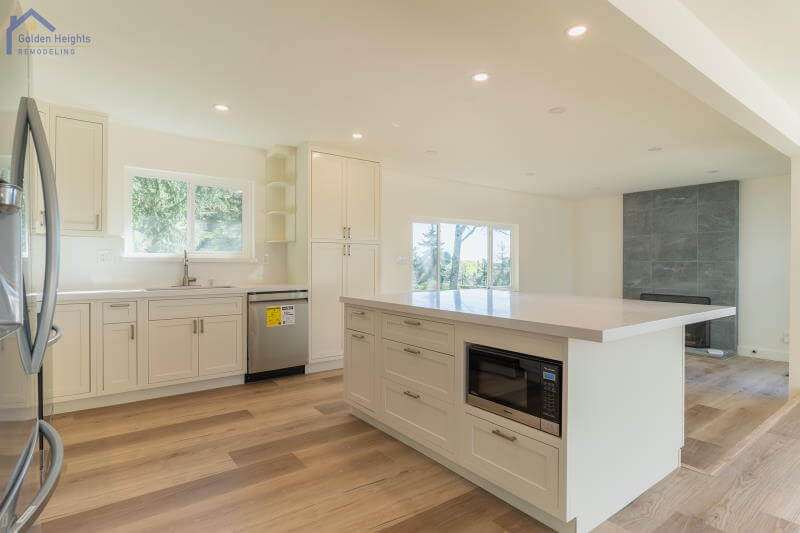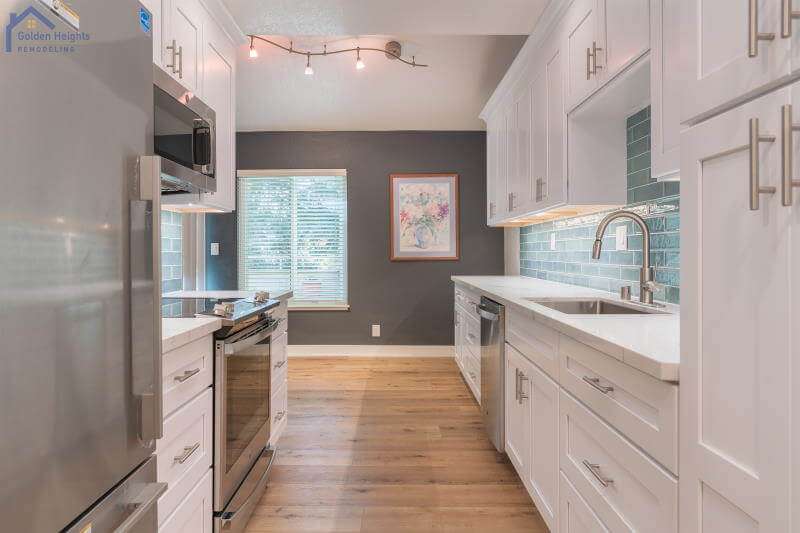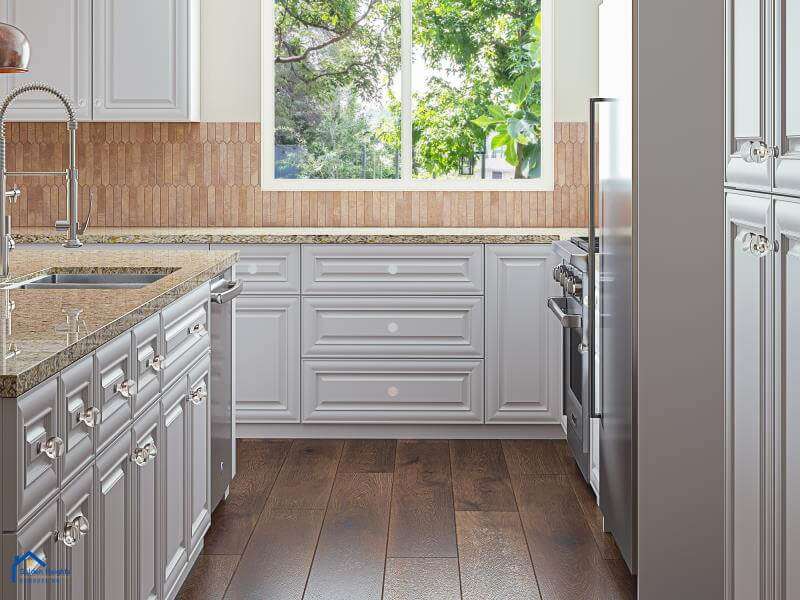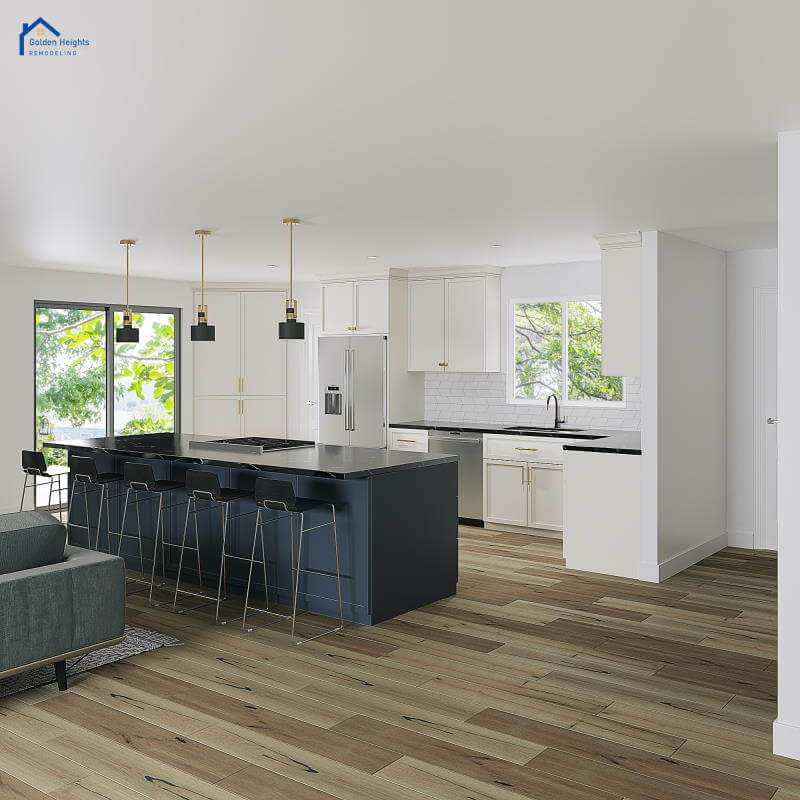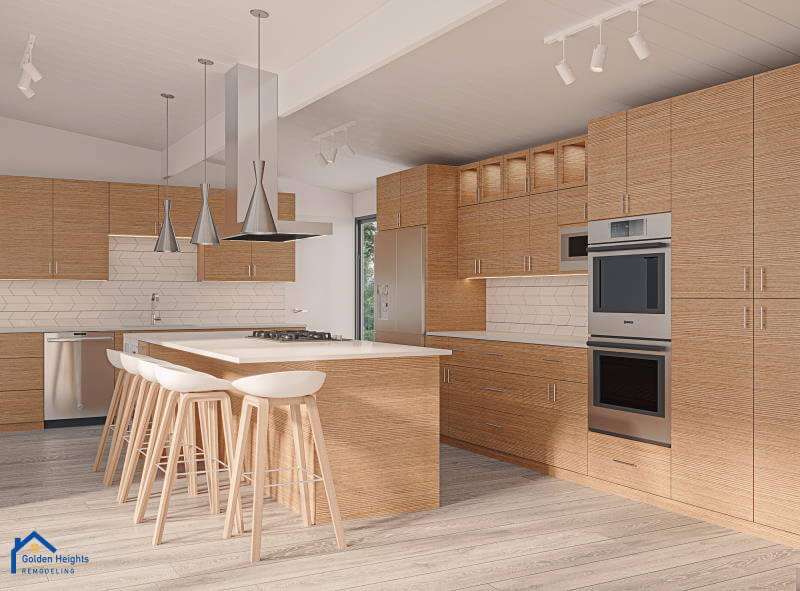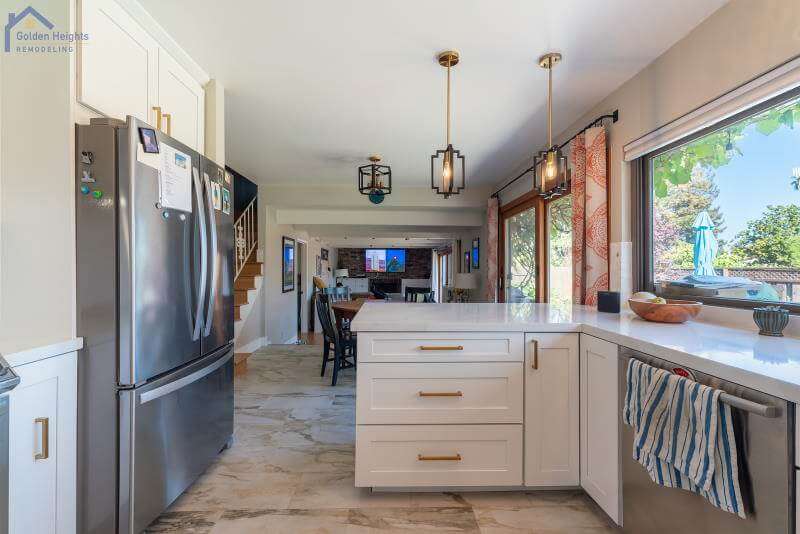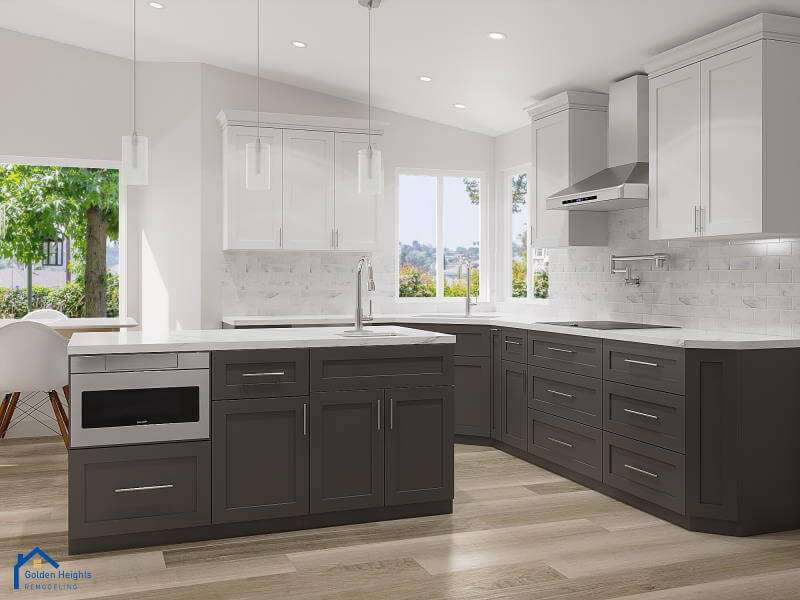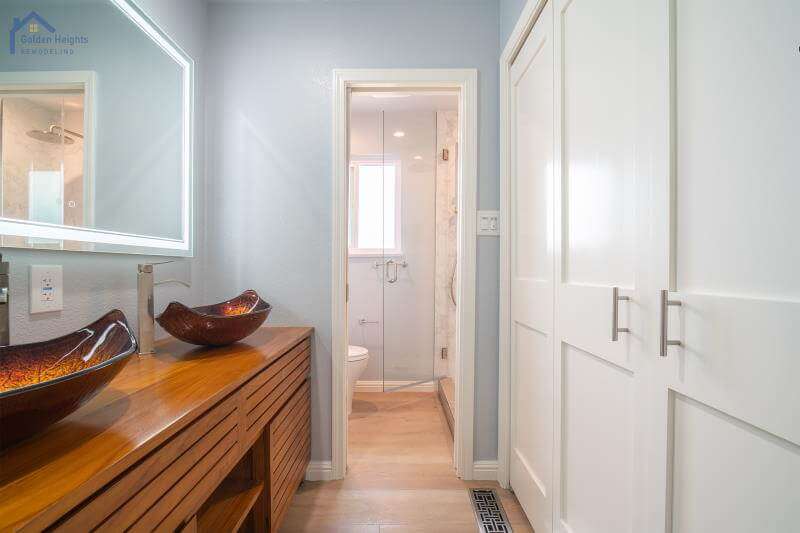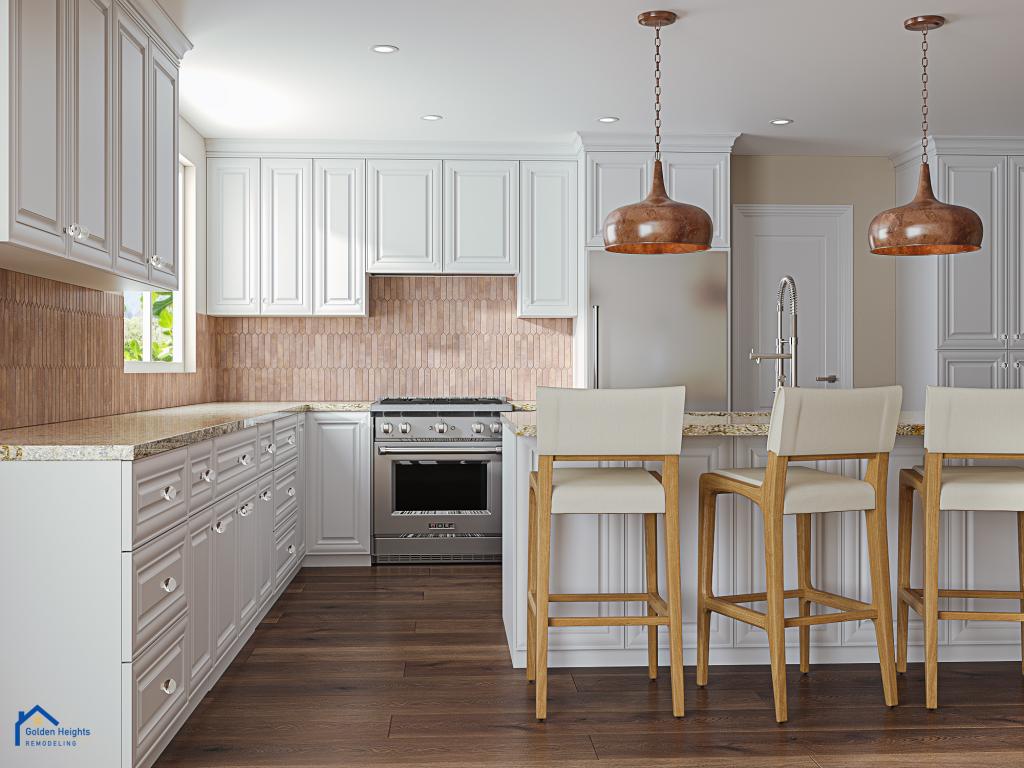 Turn your outdated kitchen into a dream kitchen with our remodeling services. Golden Heights Remodeling specializes in complete kitchen and bathroom remodels.
Work With a Contractor You Can Trust
Golden Heights Remodeling is your licensed and experienced go-to contractor in the Bay Area, servicing satisfied homeowners for years. When You Choose to work with us, you choose professionalism, reliability & trustworthiness. We are here to listen, understand, and work with you to make your vision for your home a reality.
Read What Our Clients Have to Say About Working With Us
Mike Sharland
We used GHR to remodel our Kitchen and two full baths. We love the look of our finished projects! Eran and David were wonderful to work with. They checked in frequently throughout the duration of the project to make sure we were happy with how everything was going and to see if there was anything else we needed. When I pointed several detail I thought could use improvement, there were quick to have them amended to meet my satisfaction.
Susan Morrison
OUTSTANDING kitchen remodel work done by Golden Heights Remodeling, they took care of the project as their own. We are grateful and thankful for their care, dedication, and hardwork. It's not often that I remodeled a place, but the team exceeded expectations and the experience was absolutely painless! The team's great attention to detail made this effort a huge success. I will gladly call upon Golden Heights Remodeling again.
Noel Baku
I loved how they remodeled my home into the dream house I've always wanted as a little girl! The designs were flawless, and the finish was to die for. Honestly feel like I'm living in a villa in Antilles. They are the best Home Remodeling in Concord and their prices are friendly too! 😀😀

Sonya Fierro
We had the most amazing experience with Golden Heights Remodeling. I got my entire kitchen remodeled, and as much as I thought it would be such a daunting task, the crew put me to ease. Everything was completed on time and looked even better than expected. They are friendly, professional and RELIABLE in every way. I recommend to all our friends.
J Huang
Nevo came by to my house, spent hours explaining the job very thoroughly and the next day gave me a detailed and thorough estimate. Very nice and went above and beyond in helping me understand what was going on. I wasn't entirely sure yet what I wanted to have done, and I'm pretty new to renovation ideas, he gave me great advice about what I should look for and things I should consider. I highly recommend this company.
Nim Pengspa (Concord, CA)
Schedule a Free On-Site Consultation And Get a Quote For Your Project
Contact us to get a fast, professional & free consultation. submit the form or call us at
(800) 521-0950
.
Bathroom Remodel Project (Oakland, CA)
Talk With One Of Our Remodeling Experts