Bathroom Remodeling by Golden Heights Remodeling
Detroit Ave Concord, CA, US, 94518
Description
Are you considering renovating your bathroom? If so, you're in good company – Americans spend more money on bathroom remodeling than any other room in the home. What's more, a well-done bathroom renovation can add significant value to your property. That's why it's crucial to work with a qualified contractor who has experience with bathroom remodeling projects. At Golden Heights Remodeling, we have the expertise and knowledge to help you realize your vision for your new bathroom like our recent client who did not know what exactly they wanted for their bathroom. Our team was able to give advice and what they should look for and a thorough explanation of what each idea entails along with an estimate for their chosen renovation design.
We provide a wide range of services for bathroom remodeling projects, from helping you select materials and fixtures to provide professional installation. We also specialize in shower and tub replacements as well as custom tile work. Whether you're looking for a modern, contemporary look or something more traditional, we can help. We take great pride in our ability to customize design elements to meet your needs and budget.
Bathroom remodels can increase your home's market value
A bathroom remodel can make a huge difference in your home's value. Not only does it add more functional space, but it also increases the aesthetic appeal of your home. Even if you aren't planning on selling soon, a bathroom remodel is a great way to improve your quality of life and make your home feel more comfortable and inviting. It can also reduce energy costs by making plumbing and electrical systems more efficient. From adding a luxurious soaking tub to replacing outdated fixtures, there are lots of ways to give your bathroom an upgrade that will pay off in the long run. Hiring professionals for the job is often well worth the investment as they can ensure everything is done correctly with quality materials that will last. Investing in a bathroom remodel is a great way to boost your home's value and make it more inviting and comfortable.
Improving the quality of materials used in your bathroom remodel is also important for increasing the value of your home. High-quality tiles, fixtures, hardware, and appliances can all add up to create an attractive yet durable space that will stand the test of time. When making decisions about materials, think not just about function but also aesthetics so you have options that will fit with the overall look of your home. Choosing energy-efficient or green materials is another great way to add value to both your home and your wallet.
Why Golden Heights Remodeling is the best bathroom remodeling contractors
We invite you to come and experience the Golden Heights Remodeling difference! We guarantee our customers in and around Concord, CA the highest quality craftsmanship, service, and satisfaction when it comes to bathroom remodels. Our team of experienced professionals has the knowledge and expertise needed to bring your vision to life – no matter how big or small your project may be. With our commitment to excellence and attention to detail, we can guarantee you'll be thrilled with the results.
Our team at Golden Heights Remodeling only uses the highest quality materials and products in all of our projects, so you can rest assured that your new bathroom will stand the test of time. Our skilled professionals are also highly knowledgeable about building codes, safety requirements, and energy efficiency standards – ensuring that your bathroom remodel meets all relevant regulations.
We understand that making changes to your home can be a stressful process. That's why we strive to make the remodeling experience as smooth and enjoyable as possible.  We'll work closely with you to create a plan that meets your needs and budget, keeping you informed of the progress every step of the way.
If you're ready to start planning your bathroom remodel or even a home renovation, contact us today for more information about our services and to get started! We look forward to helping you bring your vision for a beautiful, functional bathroom to life.
Gallery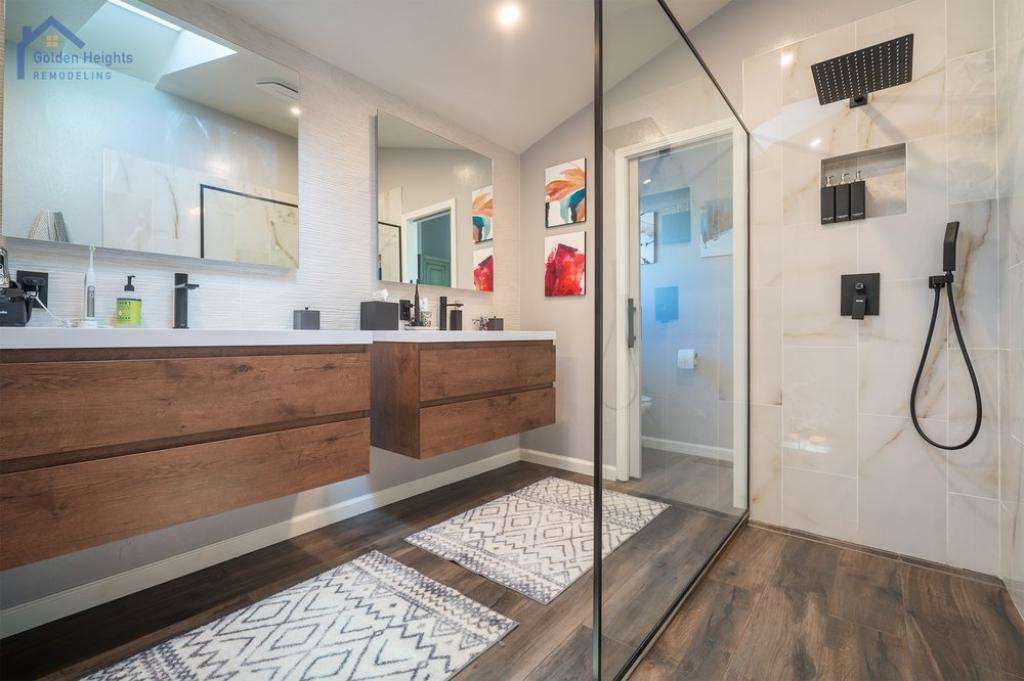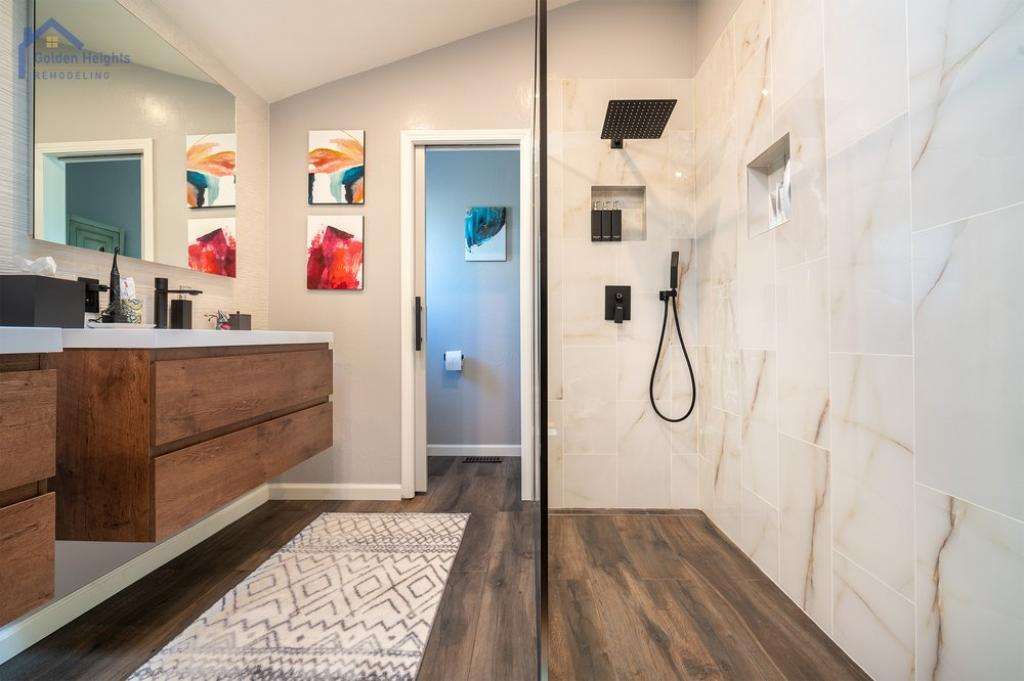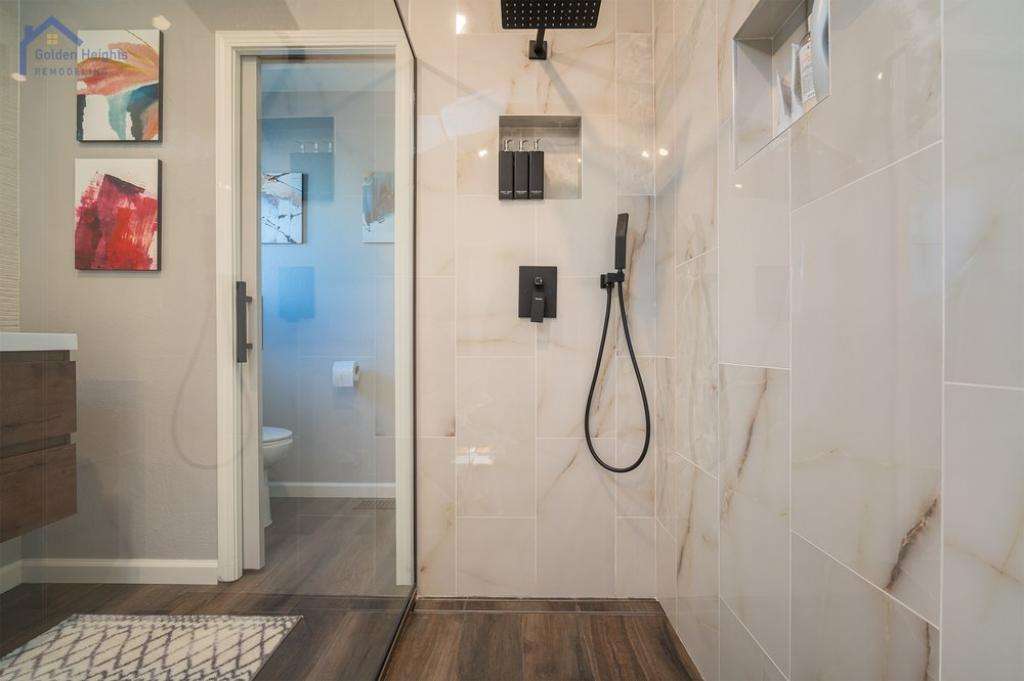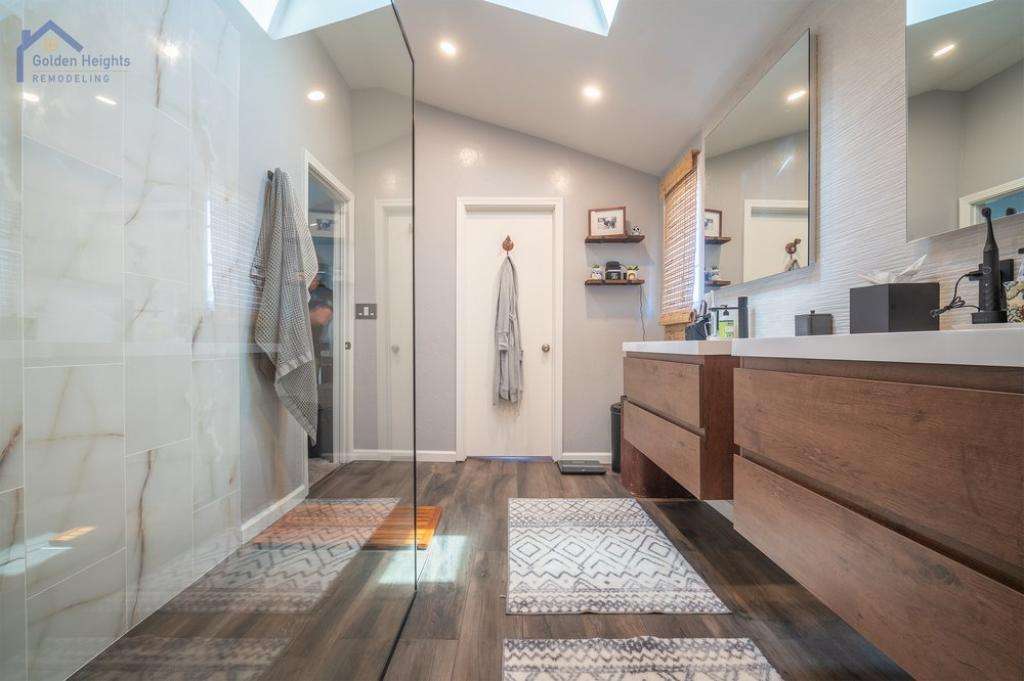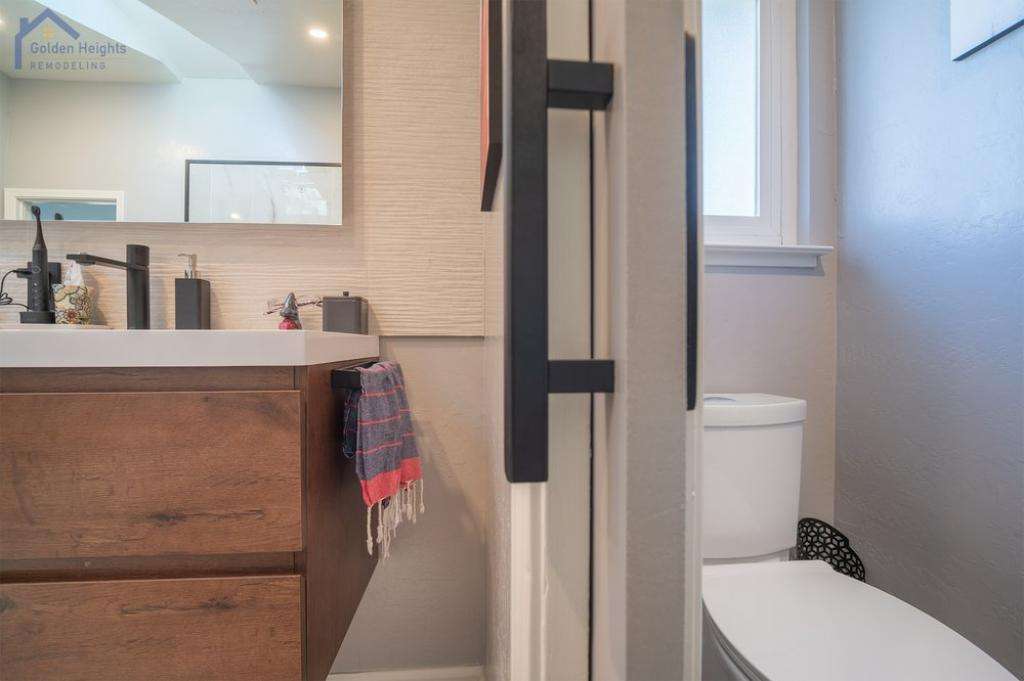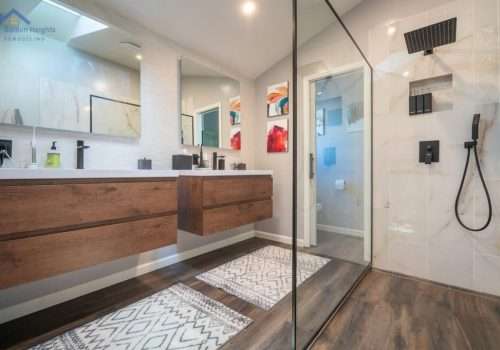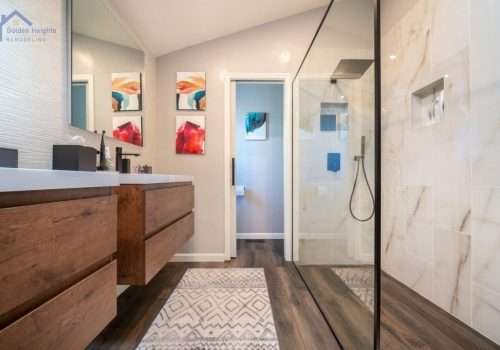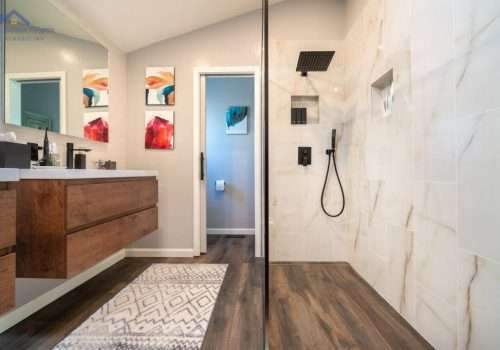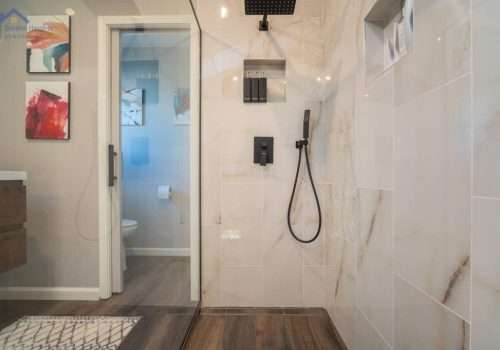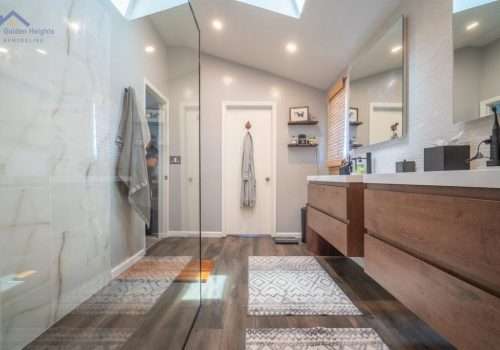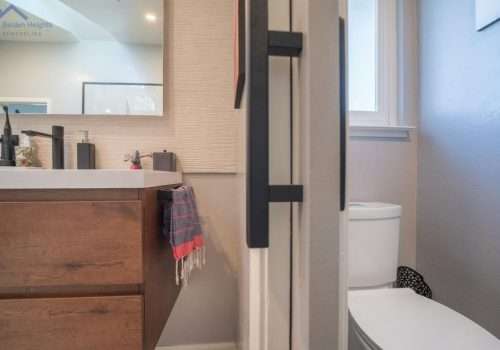 Comments
About Us
Get The Kitchen of  Your Dream With Us!
Recent Projects
Detroit Ave Concord, CA, US, 94518