Time to renovate the most relaxing and intimate room in the house?
Together we will plan a luxurious bathroom
For over 10 years, Golden Heights has been planning and designing comfortable bathrooms, with an emphasis on relaxing and up-to-date design. The accompaniment is done from the concept stage, the design, the choice of materials to the completion of the execution. With dozens of satisfied customers and a great love for the field – you are in the best hands!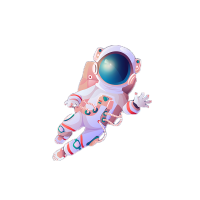 Together with you step by step
Get to know our work process
Acquaintance
It is important for us to get to know you,
your dream and your needs.
Planning
The company architect
will plan and measure the space.
Design
We continue to stage the design
in 3D and send it to you for approval.
Selection of materials
We continue to combine
the selection of materials and technology.
Bureaucracy
We assist you in the process of
issuing permits with the municipality.
Execution
Execution of implementing the work in the field
with the best professionals!
A Hotel-like luxurious bathroom at Home
*Free consultation with no obligation!
It's so exciting for us, because it means we're doing it the best we can!

Michael Adams
We did two projects with Golden Heights Remodeling INC, with were the remodeling our bathrooms and kitchen. The entire experience, including the project manager, There staff was amazing. Besides the product being high quality, I liked the fact that the fees are only due once each major part the project is finished and you like the end result, otherwise they improve as many times as needed. I recommend Golden Heights Remodeling INC over others for Kitchen Remodeling Concord and Home Remodeling, as there was no bad experience.

Lin Zohar
I am in love with my new shower! David went beyond my expectations and I am now considering doing more work around the house. He was helpful and always communicated with me on every aspect. I was lost on what I wanted to do with my shower and he had such great taste. I really recommend!
Hassan Sells
I hired Golden Heights Remodeling INC to do a complete remodel of my master bathroom. Project Manager was great. Everything went so well, from start to finish. I have heard a lot about there Bathroom Remodeling services. The job was even completed slightly ahead of schedule. They helped me choose materials at the showrooms, and the manager stayed on top of the project every day. The end result is absolutely beautiful. I could not be happier and I would recommend Golden Heights Remodeling INC to everyone!

Steven William
If you looking for bathroom remodel, and you want to have a reliable company, fair price and the best customer service, you should contact to Golden Heights Remodeling INC. I deal with David , and he was amazing. Work was permitted, we have easily passed all inspections, and the crew was fantastic.
J Huang
Nevo came by to my house, spent hours explaining the job very thoroughly and the next day gave me a detailed and thorough estimate. Very nice and went above and beyond in helping me understand what was going on. I wasn't entirely sure yet what I wanted to have done, and I'm pretty new to renovation ideas, he gave me great advice about what I should look for and things I should consider. I highly recommend this company.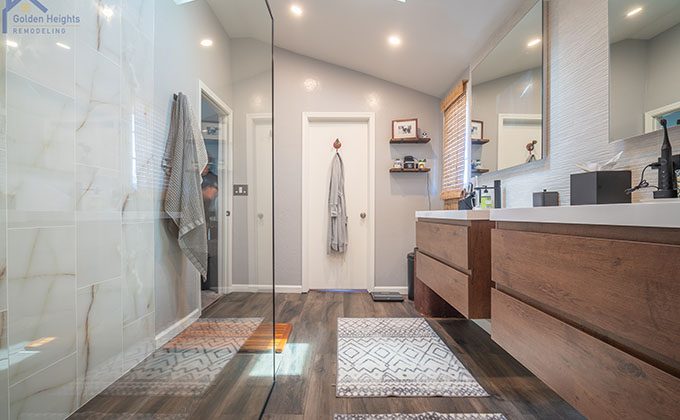 All along the way, our goal is one – to make your bathroom a fun place to start or end the day. We will combine high-quality and durable materials from the world's leading suppliers, while paying attention to the smallest details.
Accompaniment from the planning stage to the end of the execution
The company's team maintains professionalism and accuracy at every stage, from the planning stage, design, material selection and execution work. The accompaniment is provided throughout the entire process by a project manager who provides full availability and personal contact at every stage.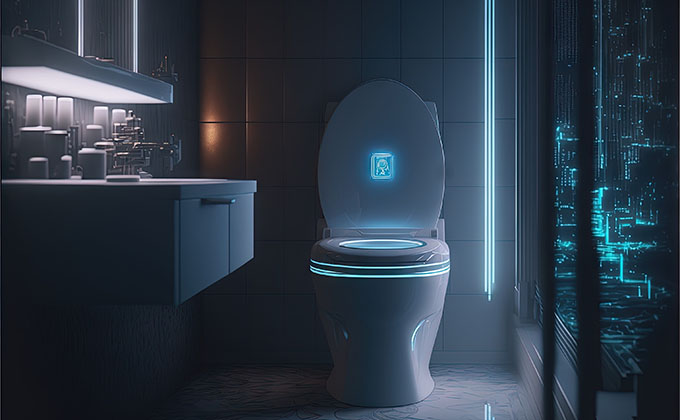 The Golden Heights team combines smart technologies in the design and execution processes, alongside advanced work methods that make your bathroom comfortable, functional and fun to be in.
Work with an authorized contractor
Golden Heights is an authorized contractor for renovation work (license no. 1068868), so you can be sure you're in the best hands!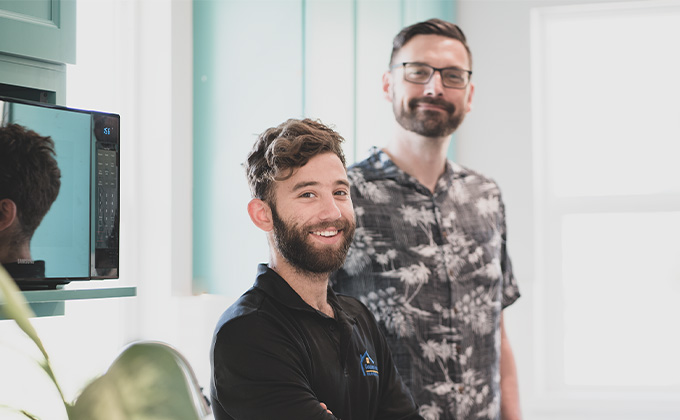 Time to upgrade your bathroom?
Talk to our experts today >
*Free consultation with no obligation!
Every project is the best, but there are some exceptional ones,
Here they are.
*Free consultation with no obligation!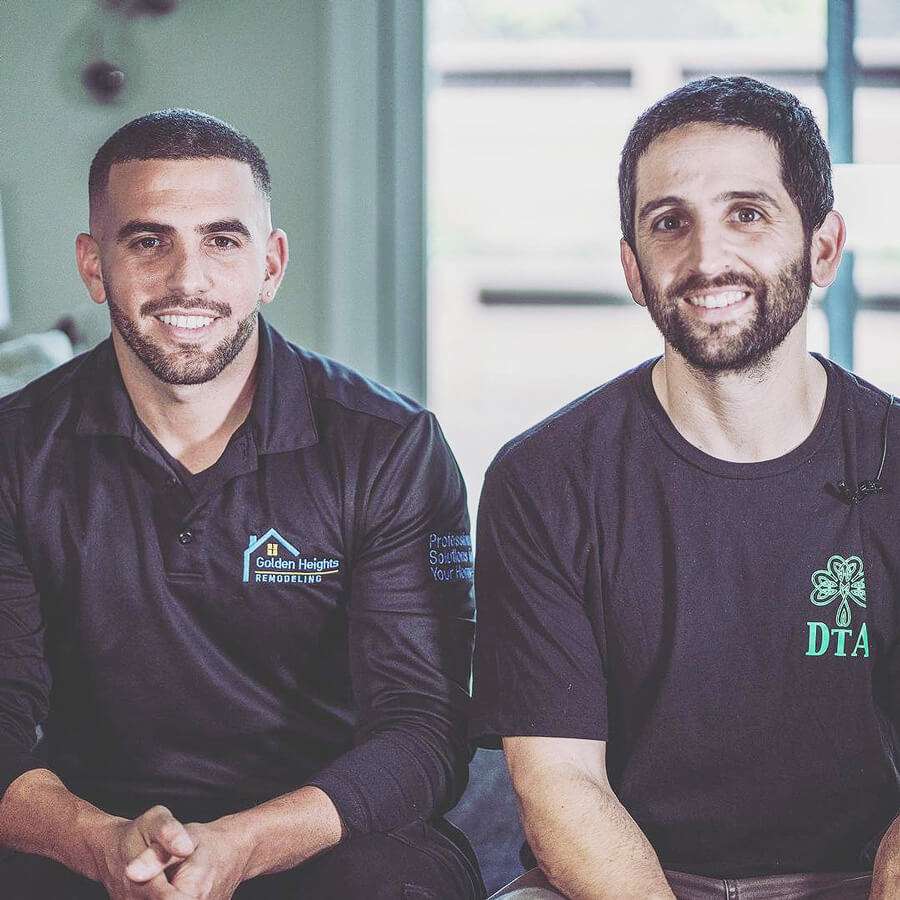 Golden Heights for over 10 years has been planning and designing kitchens for customers, while maintaining a high standard of design and a high level of finish. The accompaniment is done from the concept stage, through the choice of materials, design and execution, all under one roof.
The company was founded by David Bar and Eran Golan, both with vast experience in the field, with dozens of satisfied customers. The team includes diverse professionals who devotedly accompany each project, including designers, planners, engineers, project managers and other professionals who integrate when necessary. In addition, the company works with the best raw material suppliers in the field.
Let customers talk about the service experience
To receive a consultation without obligation
fill in the details here and we will get back to you >