Aesthetic Kitchen Renovation Project in Oakland, CA 94605
Englewood Dr Oakland, CA, US, 94605
Description
Golden Heights Remodeling Inc., recently delivered a stunning kitchen renovation project that elevated the aesthetic of a private residence in Oakland, CA - leaving their customers impressed with our team's craftsmanship and meticulous attention to detail!
Our client was searching for a contractor to help him transform his drab kitchen into the sleek and organized space he had been dreaming of. He sought an addition that would reflect its classic roots, but with a dash of extra spice, yet never lose sight of simplicity. When our company name popped up on his search engine, Golden Heights Remodeling INC., he naturally felt apprehensive about how we could make this daunting task happen. However, after seeing our impressive portfolio and speaking with us directly from thereon out it became evident, we were definitely the crew capable enough to build his dream!
After long, hard weeks of kitchen renovation, we finally have made our client's kitchen dream come true: an island-style kitchen with an integrated refrigerator, oven, and stove; sleek cabinets in white; and an exterior that makes it sleek yet simple but still aesthetic!
The Difference Between Kitchen Renovation and Kitchen Remodeling
Renovating your kitchen is a good way to keep the space new and enjoyable for the family. Aside from a full-on kitchen remodel which is much more expensive and changes the basic layout of the original kitchen, a kitchen renovation will make your kitchen space look brand new but still retain that original layout. Choosing between the two can greatly minimize the amount of money you will have to spend. You should know that if your appliances and the kitchen are out of date, your cabinets are worn down, you dislike the design of the kitchen, or you want new cabinets for more space, these are just some of the reasons why kitchen renovation is your choice and not a full-blown kitchen remodel.
A typical kitchen renovation consists of replacing old appliances with new ones as well as updating cabinets and countertops. With this type of renovation, homeowners can keep their existing floor plan but update its appearance so it looks like a brand-new kitchen. This is also called an "update" because it only requires minimal changes in order to make it look like a completely different room rather than one that has been through multiple remodels over time.
Aesthetic Kitchen Renovation 
1-4 Weeks Planning, Designing, and Renovation 
Aesthetic kitchen renovation is the first thing you want to consider when you want a new and clean look for your kitchen. It is a simple process of removing easily removeable items such as stoves, refrigerators, kitchen countertops, appliances, and cabinets. Just as we did with our previous client, he wanted to have a new look for his kitchen but he didn't want to change the basic layout of his kitchen. So he opted for a clean and sleek look, that kitchen items are out of sight and organized. This is a great way to revitalize your kitchen without spending large amounts of money on making a new kitchen space.
This type of kitchen renovation is perfect for those who are living in small spaces or even those who just want their kitchens to be more functional than before. You can use this type of renovation if you do not have enough time or budget for other types of renovations because it is cheaper than other methods but still gives an amazing result!
Major Kitchen Remodeling
10-12 weeks Planning, Designing, and Remodeling
Your kitchen is a place to cook, eat, and spend time with your family. It should be the heart of your home. If you're ready to make your kitchen the centerpiece of your home, then it's time for a major kitchen remodel!
A major kitchen remodel is usually more expensive than kitchen renovations since it involves construction, plumbing, and electric expenses. This is the perfect choice if you truly want to change the look of your kitchen and change the layout. You are remaking a new kitchen that fits your needs which includes, replacing the walls, the appliances, the flooring, and many more.
Things To Know Before Opting For A Kitchen Renovation
It's definitely a good idea to consider getting your kitchen renovated. But before you start taking off the cabinets and appliances, you should know the following:
Take a look at your home or apartment's integrity first before renovating your kitchen. You might install a cabinet or a

Kitchen Hood Vent

and the walls can't even support the weight.

When you are looking to renovate your kitchen, it is important to consider the look of the cabinets. If your

cabinets

are from the 1950s and you recently had them painted in a modern style, then they would be out of place.

When you think about installing new cabinets, make sure that they are connected to the ceiling, which will make your kitchen more spacious and won't form dust above the cabinets.

If you are planning a kitchen renovation, the first thing you need to consider is what appliances will work best for your lifestyle. If you live alone, don't just buy a massive stove that you won't even use every day. Look for something more compact and reliable than a robust one.
Renovate Your Kitchen With Golden Heights Remodeling Inc
Kitchen worn out? We can help! At Golden Heights Remodeling Inc., we believe that every kitchen is worth renovating. Whether you want to update the look to reflect a fresh, modern aesthetic or just want to make your kitchen more functional, we can help you find the right solution for your space.
We take care of all the details from start to finish: from dealing with the permits and regulations to managing timelines and organizing tradespeople, to executing your chosen design and making sure your new kitchen is of the highest quality. A dedicated project manager will be at your service and truly available from the first on-site meeting throughout the work process until the work is complete. We will help you turn your kitchen into a place that's as beautiful and efficient as it is practical. We also offer services such as bathroom remodeling, full home remodeling, roofing, flooring, paving, and more in Concord, CA! Contact us today!
Gallery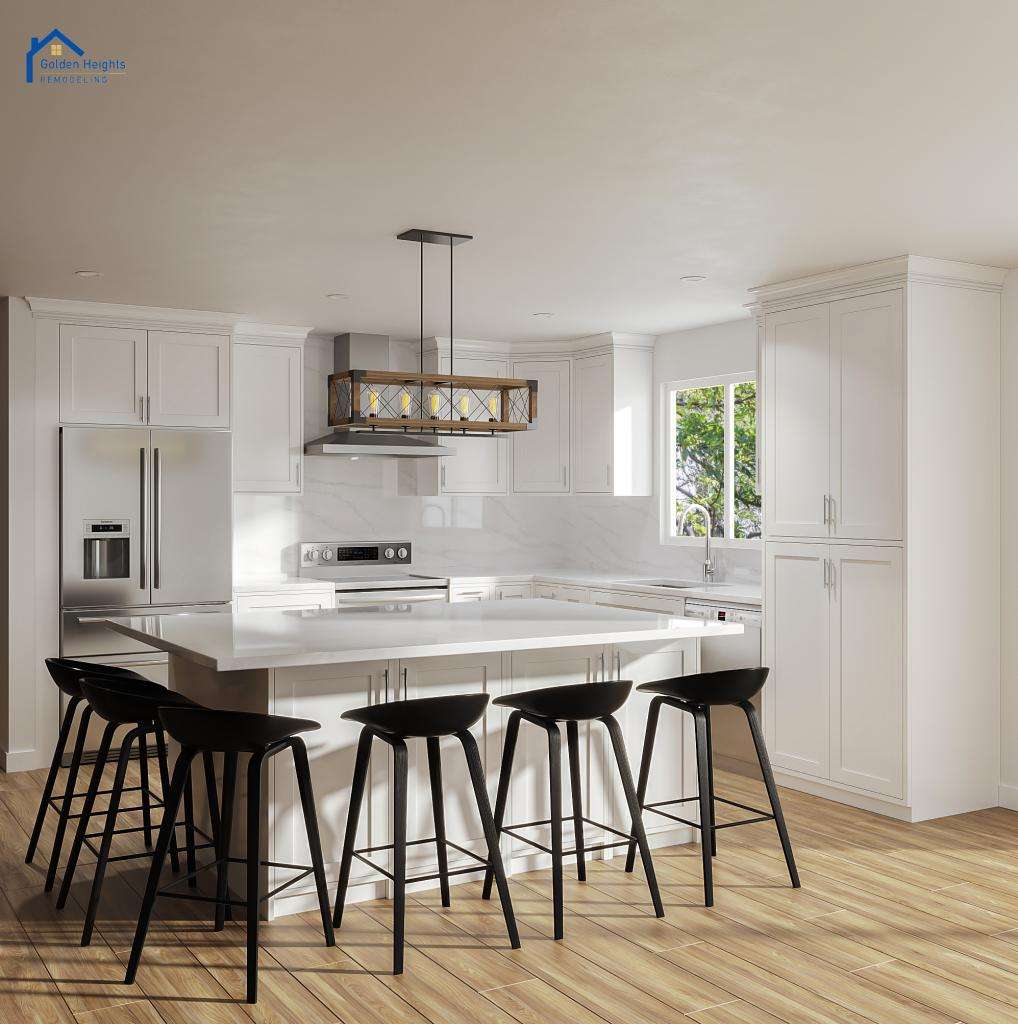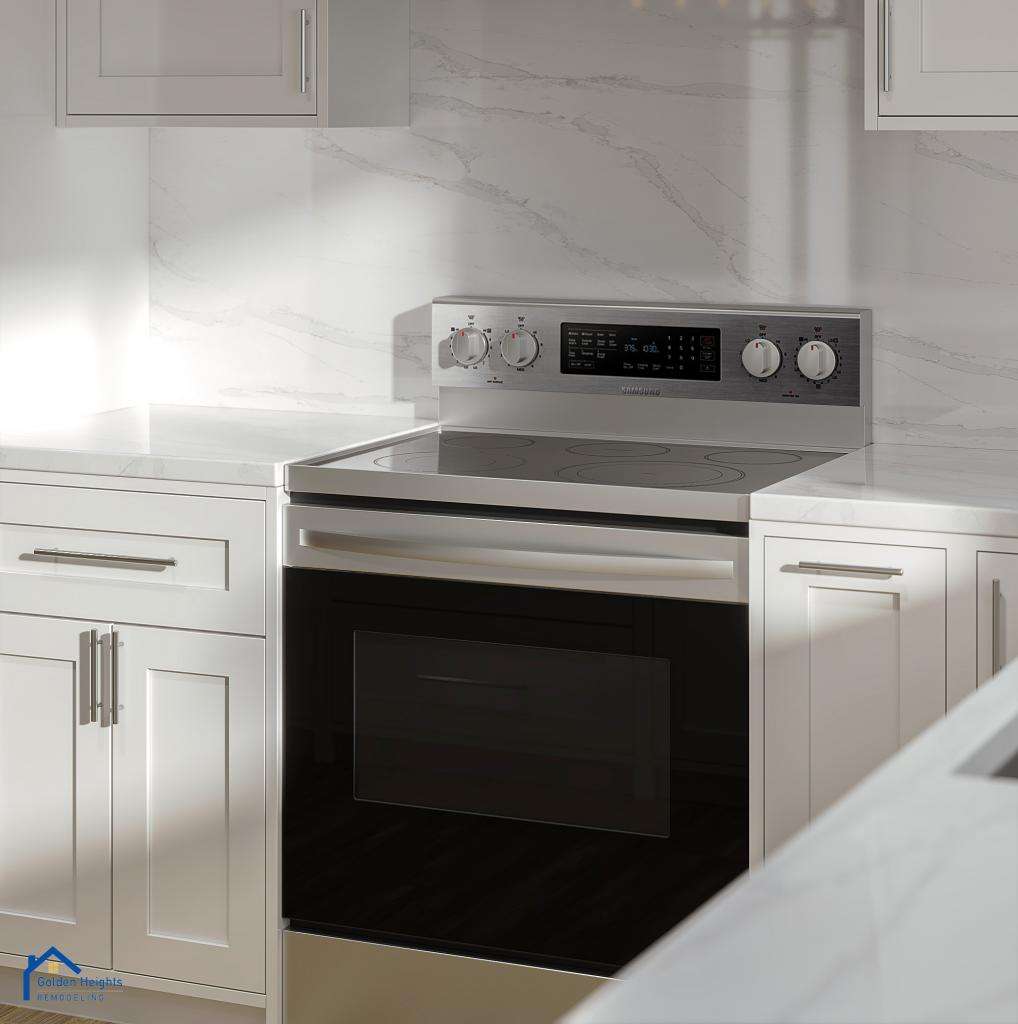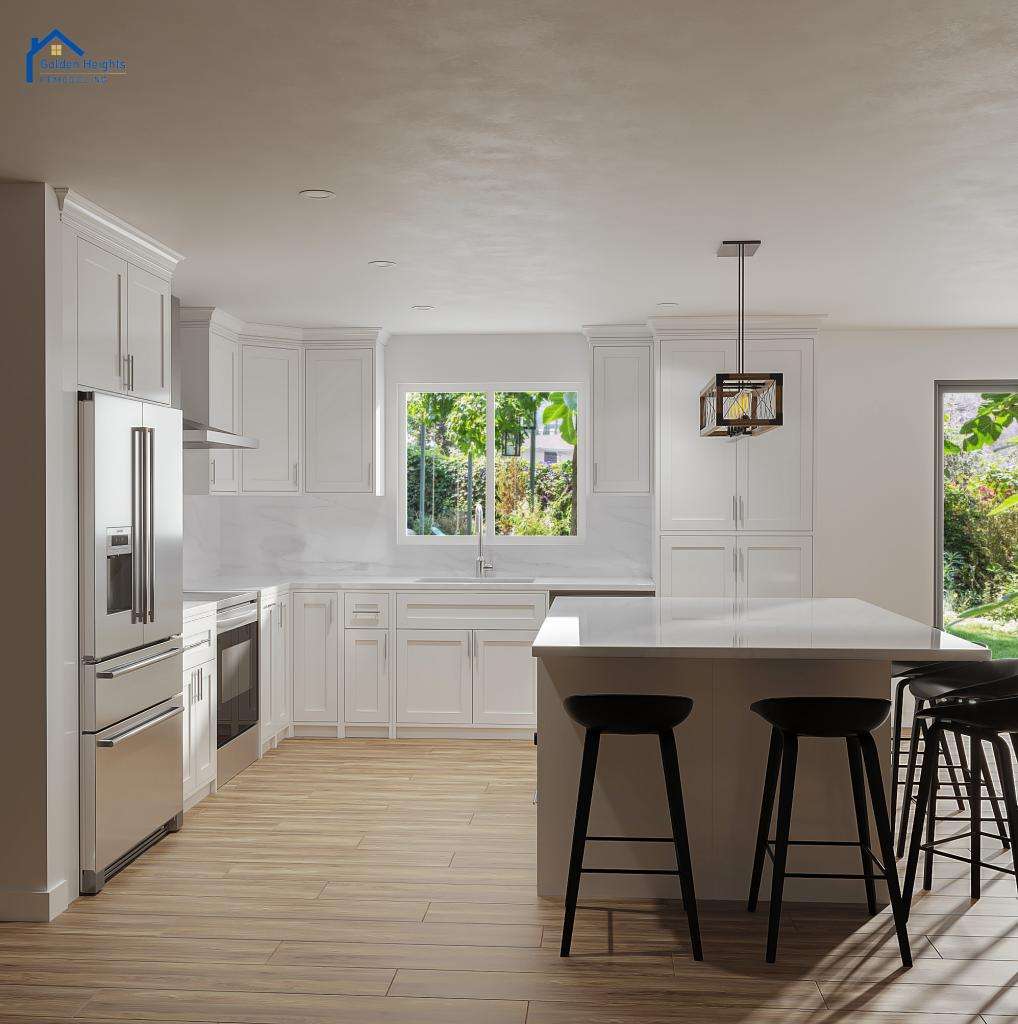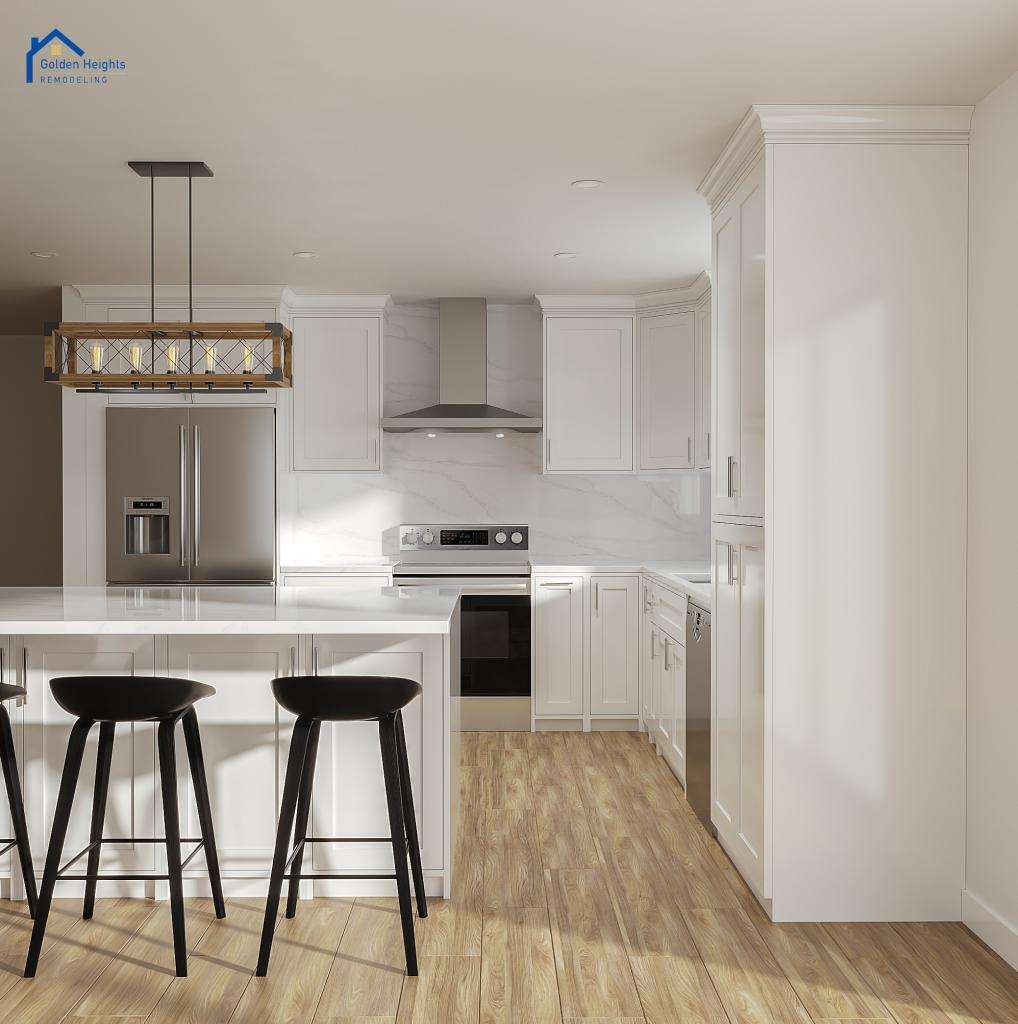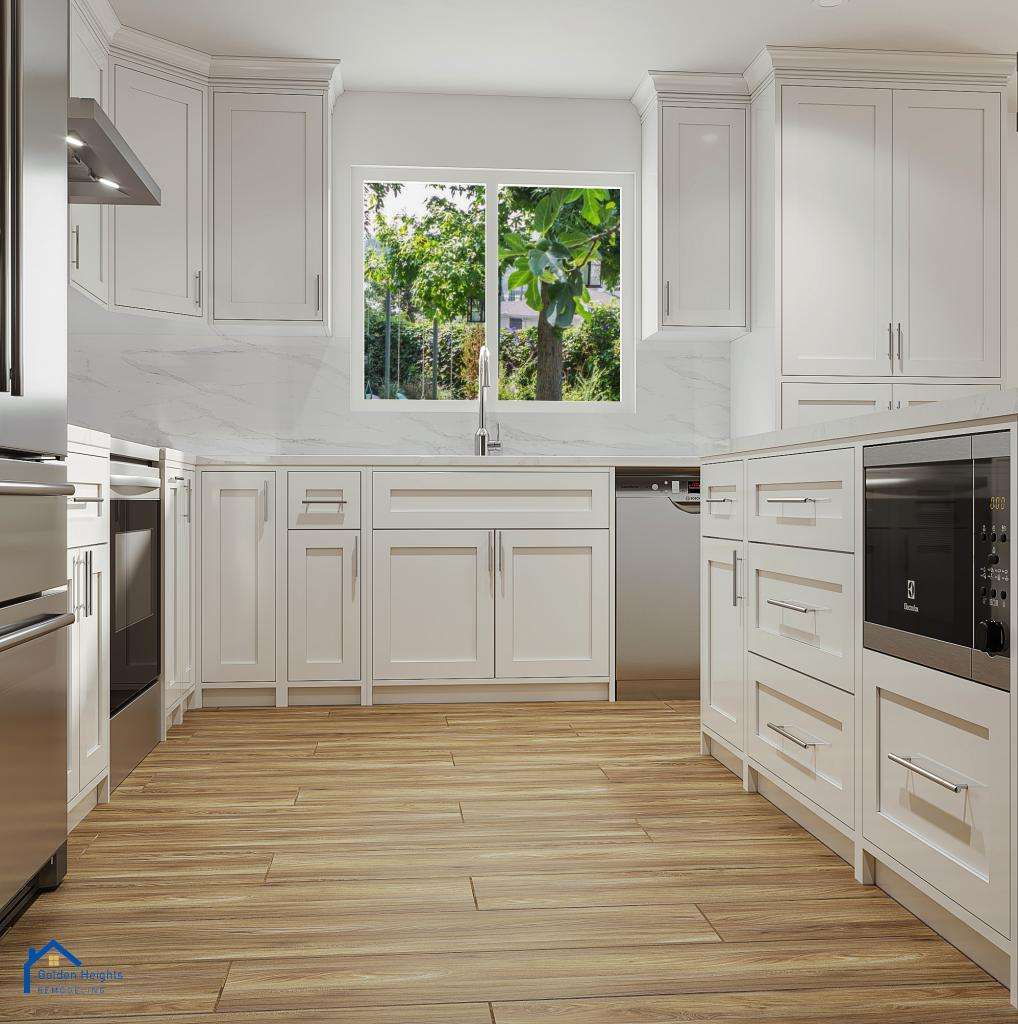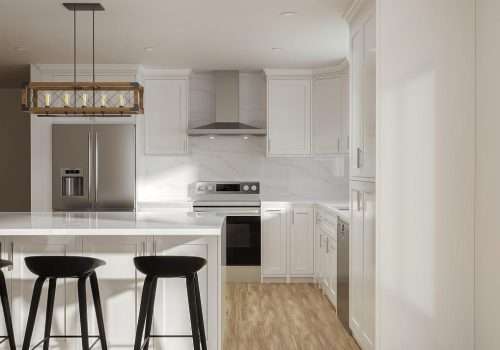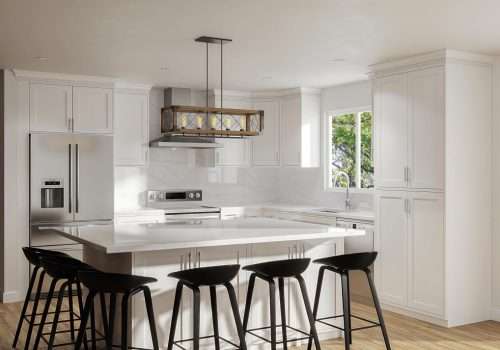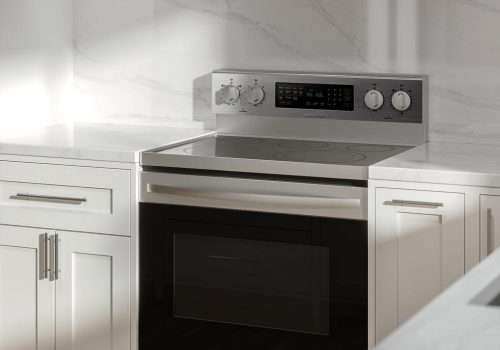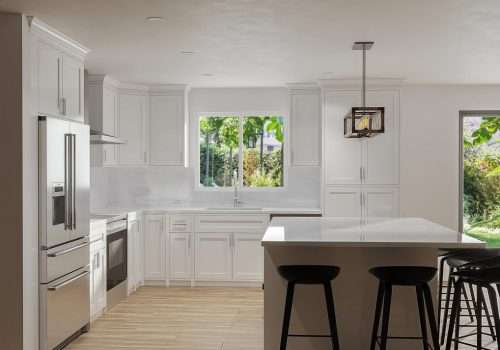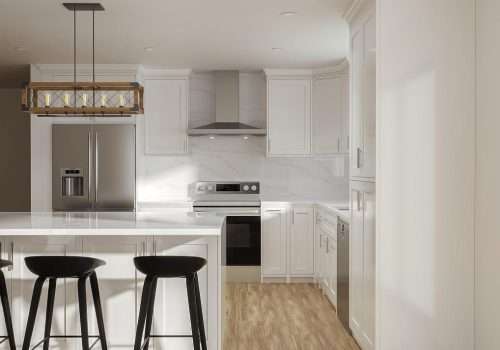 Comments
About Us
Get The Kitchen of  Your Dream With Us!
Recent Projects
Englewood Dr Oakland, CA, US, 94605